Alrewas Hayes
Alrewas Hayes is a stunning Grade II listed manor house situated in the beautiful Staffordshire countryside. When Alrewas Hayes decided to update its en-suite accommodation within the luxurious 'Lodge' complex, stylish spaces with beautiful products were essential.
The search for the right fixtures was aided by the depth of Heritage Bathrooms product portfolio, which allowed for each room to be uniquely specified while remaining faithful to the venues' overall aesthetic.
Incorporating a range of themes from art deco to rustic romance, the Lodge complex included four traditional en-suites, a bridal suite, a cloakroom and a show-stopping boutique bathing area in the Crofters bedroom suite.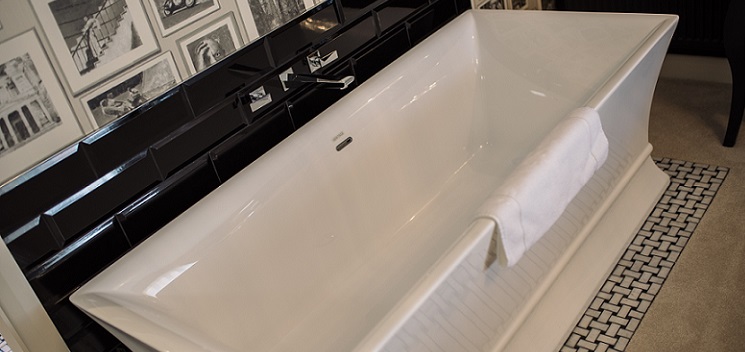 Designed by Heritage Bathrooms' interior design consultant Charlotte Conway, who has a design practice specialising in individual bathroom design, the inspiration behind the revamp was not only practicality, quality and durability - essential for the commercial environment, but also versatility and a feeling of complete luxury throughout for all guests to enjoy.
As well as boasting one of Heritage's most timeless suites, the 1920s inspired Wynwood range, the striking monochrome Crofters suite makes a real impact with Heritage Bathrooms' elegant Console Basin and Freestanding Penrose bath, which has been brought into the bedroom for a feeling of sheer luxury and boutique relaxation.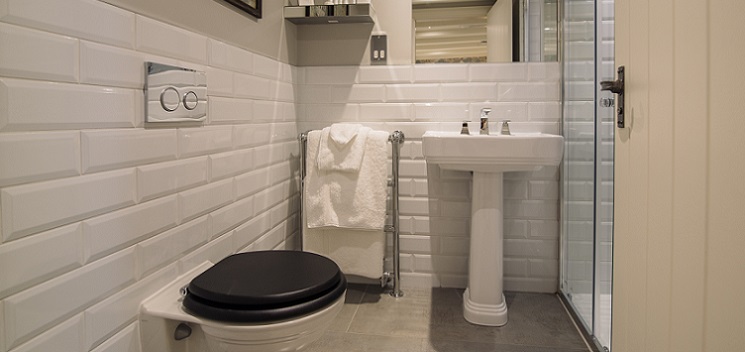 Bonnie Williams, owner of Alrewas Hayes, said: "We chose Heritage Bathrooms to match the overall high quality finish we have achieved throughout the rest of the venue. Alrewas Hayes is popular for a range of events including weddings and we wanted to ensure the accommodation was equally beautiful for such special days. Our bathrooms now offer luxurious and relaxing spaces for our guests to unwind in, and support our commercial ability to offer 5 star accommodation at a truly unique venue."