Dorchester
Taking its styling cues from one of the world's most prestigious and expensive hotels, Dorchester's period detailing and graceful lines evoke the elegant atmosphere of 1930s London.
Discover your luxury bathroom design with the Dorchester suite, a collection of subtle glamour and sophistication. With Caversham bathroom furniture that's been specifically designed for the Dorchester collection, this luxury bathroom style brings prestigious country chic to the most enviable interiors.
Dorchester's effortless detailing and elegant proportions create a distinct allure that translates beautifully across both country-styled
and high-glamour, luxury bathrooms.
Dorchester Basins
Choose from round or square basin options, with 1, 2 or 3 tapholes to create a luxury bathroom with country chic styling. The square basin can be matched with either a pedestal or a freestanding vanity unit from our Caversham or Hidcote furniture ranges.
View Dorchester Basins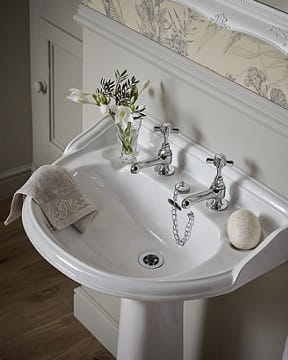 Our extensive Dorchester suite offers options to suit almost any space; a choice of round and square shaped basins bring added versatility.
Add even more of your personal style to your new luxury bathroom suite with a beautiful cast iron bath, available primed and ready to paint in any colour you choose.
Room to spare
Freestanding Baths
For larger bathrooms, the Orford freestanding acrylic bath will create an awe-inspiring focal point.


View Freestanding Acrylic Baths
Smaller space
Fitted Bath
With its beautiful stepped edge detailing, the Dorchester Double Ended Bath is the perfect complement to the range.
View Dorchester Fitted Bath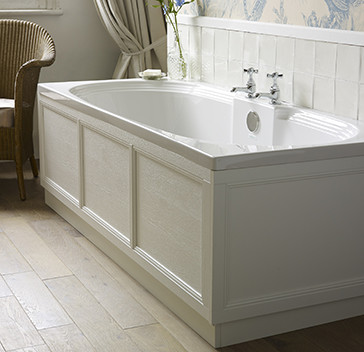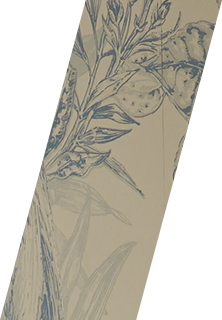 Dorchester's subtle elegance works effortlessly with a country scheme. We've teamed our square basin with a Caversham Freestanding Vanity Unit in Oyster to create a bathroom that oozes a sophisticated yet welcoming charm.
The luxury bathroom look is complemented by on-trend paneling and a striking wallpaper by Timorous Beasties available from Cole & Son.
Pair Dorchester with Dawlish Taps and Showers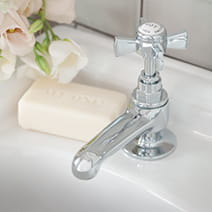 Fancy something different ?