The start of a new year is the perfect time to refresh your space and renovate your bathroom, but sometimes it can be hard to know where to begin.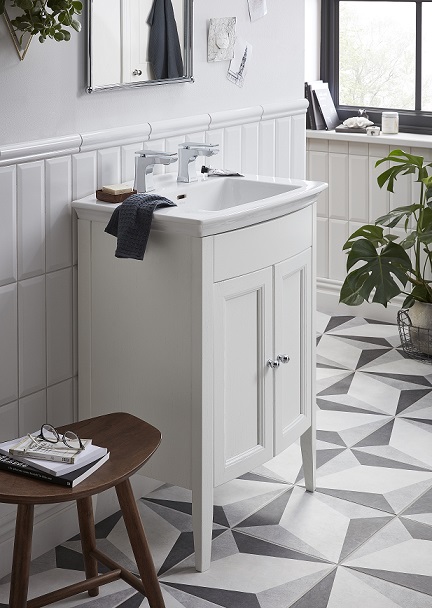 To help guide you through the process, we've pulled together a list of some of the key things to consider when planning a luxurious bathroom renovation.
Start with a suite
A stunning suite can provide the blueprint for your dream bathroom design, and our wide range of styles includes timeless classics like Blenheim and Claverton and period pieces like Granley and Dorchester.
Because our suites are so versatile, they work with both traditional and modern styling – giving you the freedom to be as creative as you dare with your bathroom design.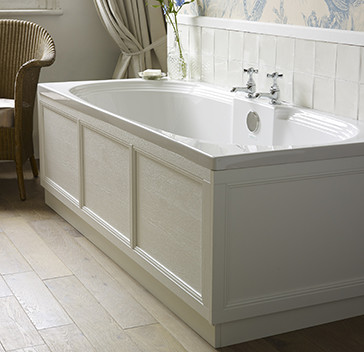 Stylish storage
Make the most of your available space without compromising on style by choosing sophisticated storage solutions. A classic freestanding vanity with integrated hide-away storage will enhance your bathroom experience and reduce the clutter created during the busy morning rush.
Our wide selection of vanities are available in a range of different textures, materials and finishes to perfectly complement your distinctively individual style.
Quality that lasts
Making informed decisions about the longevity of your bathroom products, and considering the quality of the materials they're made from, will help you maintain a clean and easy-to-use space.
At Heritage Bathrooms, we offer a range of products that are designed to last a lifetime. Our acrylic baths, for example, feature Solid Skin technology to maintain advanced rigidity and provide extra insulation for longer lasting, more indulgent baths.
Maintaining trust in our brand and products is important to us, so all of our baths come with a lifetime guarantee for complete peace of mind.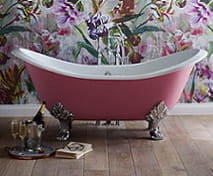 Make a statement
To add a touch of luxury to your bathroom design, consider showcasing a statement piece in your space.
In larger bathrooms, a freestanding bath can make a bold impression, and our signature cast iron baths feature a paintable exterior so you can let your imagination run wild and tailor your bath to your unique style.
For smaller spaces, add a touch of glamour with a vintage gold washstand. All our washstands feature a high shine finish and offer a stylish alternative to a traditional pedestal.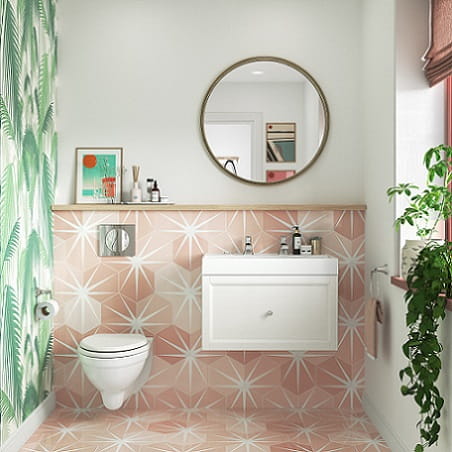 Finishing touches
Often, it's the little things that really make a house a home. So when you're planning your dream space, don't forget to include sophisticated and practical accessories that tie together all the elements of your bathroom design.
Our wide range of bathroom accessories includes everything from towel rails to wire baskets, available in a variety of chic finishes such as brilliant Chrome, Vintage Gold and contemporary Rose Gold.
Remember to add those finishing touches like fluffy towels and fresh plants that will enhance your bathroom experience and help transform your space into a haven of tranquility.
Download our brochure now to start planning your renovation and turn your dream bathroom into a reality.
You can follow us on Facebook, Twitter, Instagram and Pinterest too.