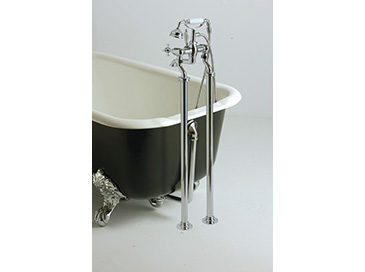 Please choose your options
Finish
£325.00

RRP
Code:
THC20
Please note the price displayed is only a guide, our showrooms operate individual pricing structures. For an accurate quote please contact a showroom.
PRODUCT INFORMATION PDF
Add To Wishlist
Buy Spares
Product Dimensions and General Information
Guarantee: 5 years
Additional Information: Stand pipes are decorative pipework designed to support taps or mixers near freestanding baths and conceal the water pipes fed from under the floor. Height 660mm - stand pipes can be cut down to size to fit your chosen bath. Use with baths without tap holes. Use with taps that have separate legs.
Useful Downloads
Specifiers - Login for technical download