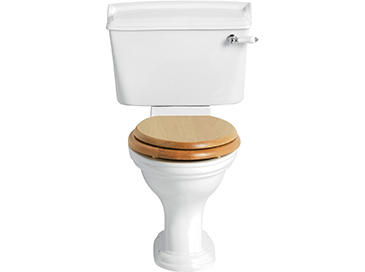 Please choose your options
Height
£275.00

RRP
Code:
PDWC00
Please note the price displayed is only a guide, our showrooms operate individual pricing structures. For an accurate quote please contact a showroom.
PRODUCT INFORMATION PDF
Add To Wishlist
Buy Spares
The product has associated required products, please select them from the list below.
Product Dimensions and General Information
Guarantee: 25 years
Additional Information: The comfort height pan is 60mm higher than the standard WC. Use with Heritage WC seat. Cistern price includes fittings. Select your cistern lever from our range, see page 67.
Useful Downloads
Specifiers - Login for technical download
Declaration Of Performance