DAWLISH
Dawlish Recessed Themostatic Shower Valve with Twin Stopcocks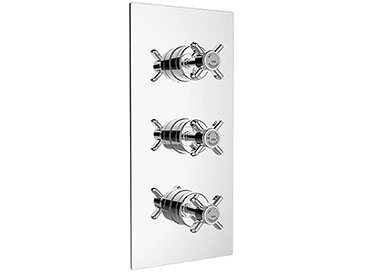 Please choose your options
Finish
£450.00

RRP
Code:
SDC05
Please note the price displayed is only a guide, our showrooms operate individual pricing structures. For an accurate quote please contact a showroom.
PRODUCT INFORMATION PDF
Add To Wishlist
Buy Spares
Product Dimensions and General Information
Additional Information: Concealed valve with integral twin stopcocks which allows simultaneous use with both a fixed head and flexible kit.
Manual or Thermostatic: Thermostatic
Connection Outlet: Open
Working Pressure Range: Min. 0.2, Max. 5.0
Flow Rate l/m (open outlet): 81.4
Plumbing System: Suitable for all plumbing systems, ideally balanced
Surface Mounted: Wall
Useful Downloads
Specifiers - Login for technical download
View Water Label
81.4