With only a few days left of the Heritage Autumn Event, there has never been a better time to unleash your imagination and transform your bathroom into a luxury space for less.
In our final blog, we're focusing on the theme 'Time to Go Wild', providing inspiration for those who want to step away from the traditional look and create a bathroom that is distinctively individual.
Our stunning freestanding baths are as unique as they are versatile, and there are a number of ways you can use your Heritage bath to make a style statement.
A splash of colour
If you're looking for a twist on a classic, our signature cast iron baths offer endless possibilities to create a look that is entirely your own. Investing in one of these luxury pieces will give your bathroom a touch of elegance, and its paintable exterior means you can personalise your bath and make it your own.
As the UK market leader for cast iron baths, our stunning collection is designed to withstand the test of time, with an interior that is coated with two layers of class AA enamel and baked twice for greater durability and stain resistance.
Shape your style

Introducing different shapes into your bathroom design is a great way to create a unique look. From sleek curves to angular edges, our freestanding acrylic baths come in a wide range of styles and are perfect for those looking for that 'wow' factor.
Our Penrose freestanding bath is a prime example of how shape can add a new dimension to your space, without drawing attention away from other details in your bathroom. So dare to be different and swap your 'traditional' looking bath for one that is distinctively individual.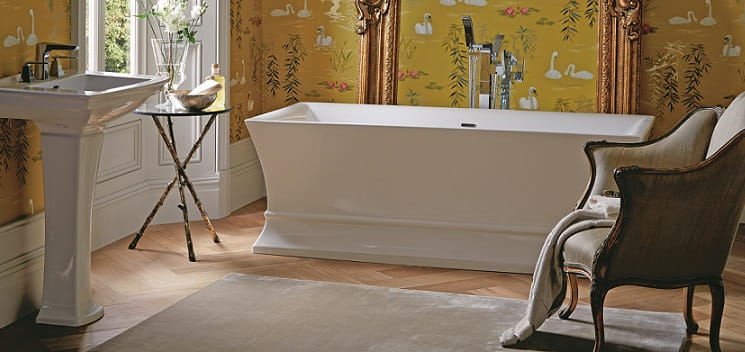 Tactile textures

It's easy for a bathroom to feel cold and sterile, and one way to avoid this is by introducing different textures into your design – creating a sense of warmth and depth.
Let your imagination run wild and opt for a statement bath like our Alderley freestanding bath in Mock Croc effect. Its unique textured finish offers a stylish contrast to the smooth surfaces traditionally found in bathrooms.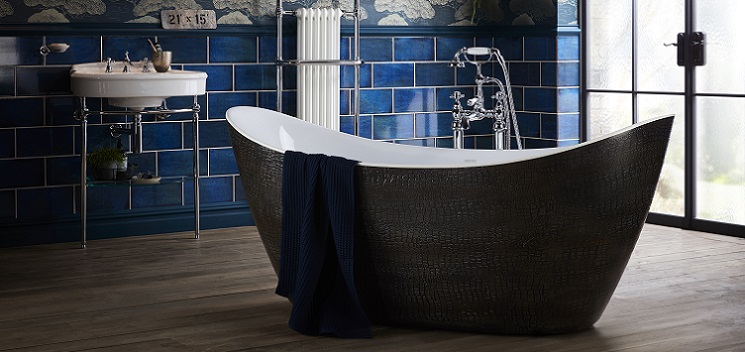 A dramatic finish

If you want to make a statement with your bathroom design, it doesn't get more luxurious than a metallic effect freestanding bath. The lustrous finish of these stunning baths makes them the perfect centrepiece for any bathroom.
Contrast with a muted background to allow your bath to really shine and create a look that wouldn't be out of place in a five-star hotel.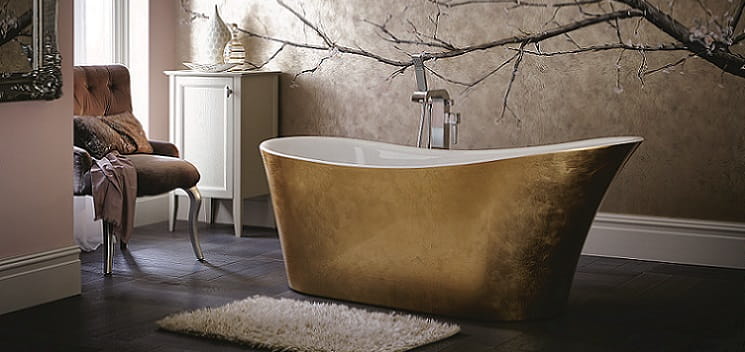 The Heritage Autumn Event ends on 2nd November, so this weekend is your last chance to go wild and enjoy incredible savings on our most popular pieces.
Find your nearest participating showroom. You can follow us on also Facebook, Twitter, Instagram and Pinterest too.