A bathroom should be a place of luxury and relaxation – somewhere you can escape to after a busy day. Which is why it's important to keep it clean and tidy so when the time comes for a long, relaxing soak, you can jump right in.
We've collated our top 7 cleaning tips below to help you keep everything from your mirrors to taps sparkling:
1. Clean it often
It may seem like a simple tip, but keeping on top of the dirt with a quick daily clean will save you spending your weekends doing the dreaded bathroom deep clean. Giving your Basin and Basin Taps a wipe down after brushing your teeth or using a squeegee to remove water on your bath screen after a shower will keep your space looking fresh and tidy.
2. Descale your Shower Head
Daily use of the shower means your luxury shower head is likely to suffer with a build-up of dirt and limescale, which can not only effect the performance of your shower but also your showering experience. Soak your Shower Head once a month in a 50/50 solution of warm water and white wine vinegar (for a minimum of 4 hours but ideally overnight) to keep it looking brand new.
3. Clean your Mirrors
A mirror is the perfect accessory to bounce light around your bathroom so it's important to keep them shining. Grab a non-abrasive glass cleaner to remove any built up hairspray or beauty products and a soft microfiber cloth to gently dry and return the shine.
4. Cleaning your Cast Iron Bath
Timeless Cast Iron Baths feature a degree of surface ripples and dimples, which can collect a build-up of deposits that are difficult to remove if not cleaned regularly. We recommend rinsing your bath with warm water and drying down after every use to prevent any long-term damage.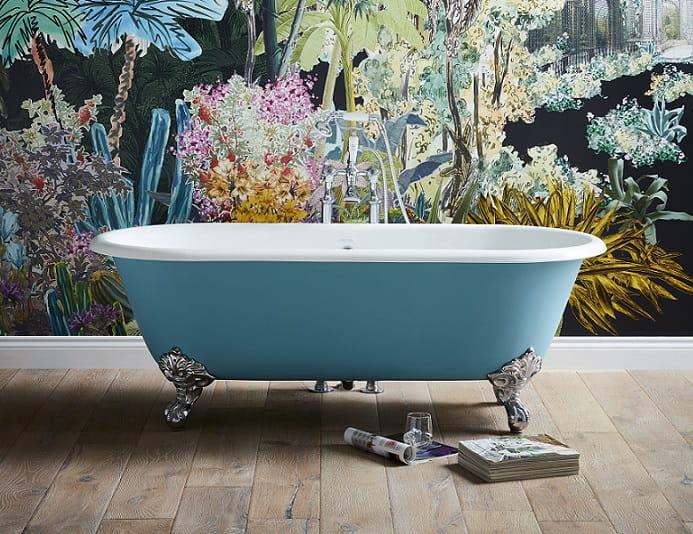 5. Cleaning your Freestanding Bath
When you invest in a statement Freestanding Acrylic Bath, you'll want to keep it looking its best. The easiest way to do this is to wipe it down with a soft damp cloth every day – a mild soapy water solution can also be used to remove any bathing product deposits. To keep the surface of the acrylic shiny and damage free we advise to never use an abrasive cleaner or bleach.
6. Removing limescale from Taps
For those of us that live in hard water areas, limescale is the ultimate bathroom bug that we just can't prevent. Bathroom Taps suffer the brunt of this and tend to get a build up around the spout, however, you can remove this by spraying regularly with a 50/50 solution of warm water and white wine vinegar. To maintain the colour and texture of your Chrome, Vintage Gold or Rose Gold basin taps wipe away excess water with a soft damp cloth after each use.
7. Clean your storage
Storage is essential in all modern bathrooms to keep the whole family's toiletries neatly tucked away out of sight. However, we all know that wood and water do not always mix and that is why we recommend you wipe away all standing or excess water after use. This will ensure your Freestanding Vanity Unit, Wall Hung Vanity or Fitted Furniture passes the test of time and look beautiful for years to come.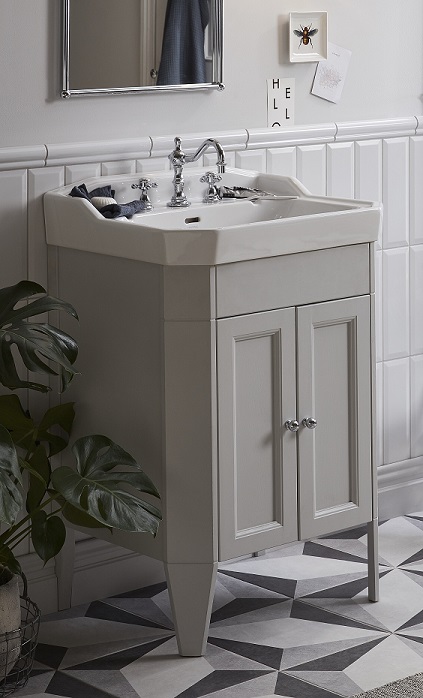 To view our range of beautiful bathroom products order a brochure or follow us on our Facebook, Twitter, Instagram and Pinterest for more bathroom inspiration.