As it's April, a month famous for changeable weather and spring showers, we're taking the opportunity to review our 5 top picks from our extensive showering range; so don't worry if you want something a little different from this curated selection, we have a host of luxury showers to meet your needs.
1. What better way to start than with our ultimate showstopper? Avenbury is a beautiful statement piece perfect for use within a larger showering space. Above it is styled timelessly by Charlotte Conway using contrasting tile effects is earthy tones.
Available in classic Chrome it can be combined with our Dawlish or Glastonbury Tap ranges to complete the look.
2. Another fabulous exposed option that will give you a shower to really make the most of a sparkling Chrome finish and stylish angles is the Gracechurch with a deluxe fixed riser kit and diverter to handset.
For an even more opulent feel, you can even buy a version with Mother of Pearl inlay on the handles.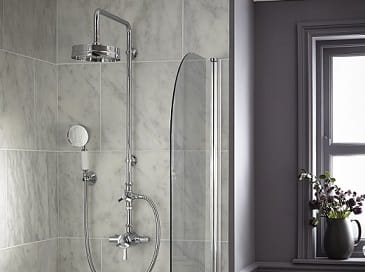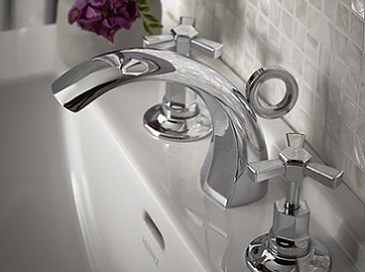 3. Looking for a recessed option to make the most of a super stylish plate? Then look no further than Gracechurch again as the range also features a recessed shower with a deluxe fixed head. This fabulous design is delightfully Art Deco yet minimalist at the same time making it ideal for any vintage bathroom. Matching Gracechurch Taps are available too.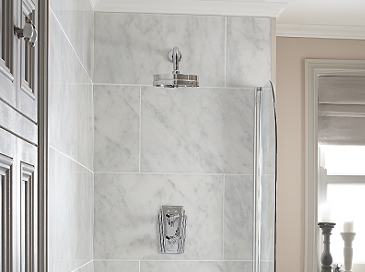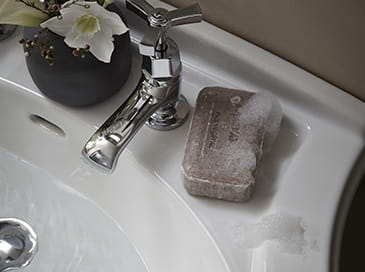 4. When it comes to an on-trend finish, we have to include the popular Hemsby recessed shower with fixed head and handset in our gorgeous Rose Gold.
This sumptuous shade works equally well In light and bright spaces or add a glimmer of glamour to dark and moody colour schemes – you really can't go wrong with this option, and of course matching Hemsby Taps and Chancery Accessories are also available.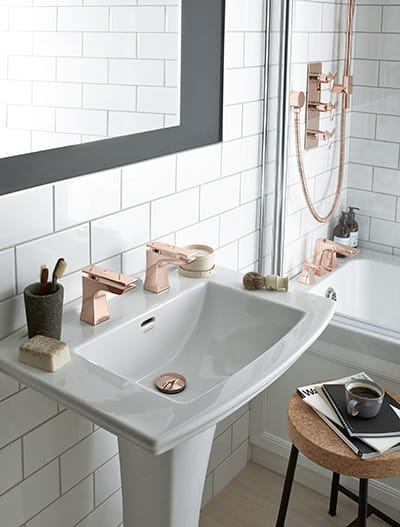 5. If you're looking for something a little more unusual then why not consider Lymington?
Featuring an exclusive lace-inspired patter on the gold inlay of the handle the shower offers easy to operate level handles and benefits from luxury shower fittings including a drenching 8" shower head.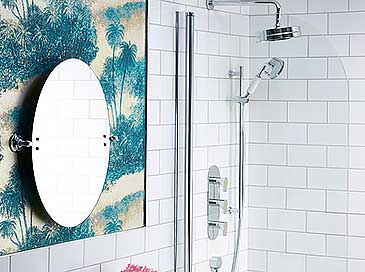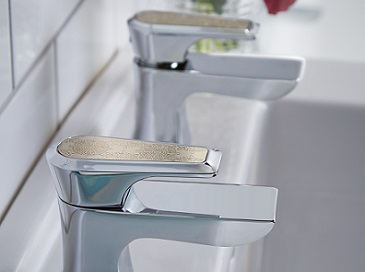 For our full range of gorgeous showers request a brochure or follow us on our Facebook, Twitter, Instagram and Pinterest for more bathroom inspiration.