Beginning a new bathroom project should be an exciting time, a chance to design a bathroom and reimagine what you can do with your space; but for some people it can also be a little overwhelming as there's so much to consider and it can often be a big investment of both time and money.
But don't worry, we've complied three simple but fundamental things to think about to help get you confidently considering (and looking forward to) your bathroom planning.
1. Structural considerations:
This may sound obvious but make sure you've thoroughly measured you space and thought about any constraints that the size of the room creates. For example, if you really want a freestanding bath and a separate shower enclosure, but you simply don't have the room for both then you may have to make a tough choice between the two - or compromise with a stylish but practical option like the Tilbury Freestanding Corner Fitting Bath. Alternatively, you might be in a position to think about taking space from an adjacent room; this kind of change will make a big impact on your budget though!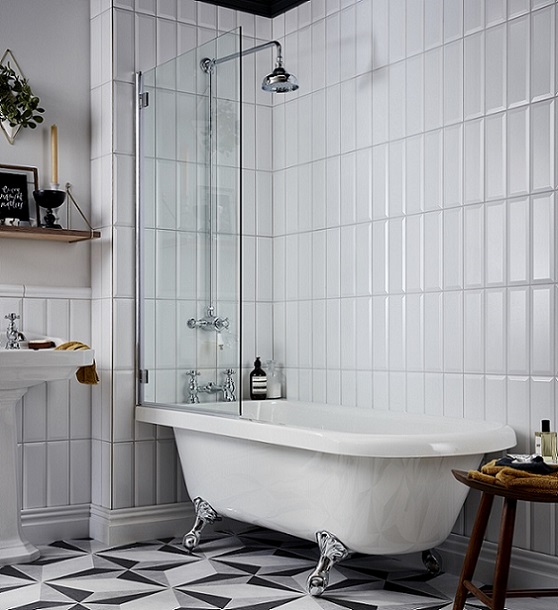 Another structural consideration that can make a big difference to the cost is whether you will move pipework. Plumbing in your new items where the current ones already are is an easy way to minimise the installation budget but could significantly impact on what you can fit in the space you have or how well laid out the room could be.
2. Practical considerations:
Who will be using this bathroom? If children or even grandchildren will be in there often then storage is essential for their toiletries (as well as yours) and the multitude of bath time toys they bring with them.
Another practical consideration for bathroom users is usability, a simple and unobtrusive way of future proofing taps for multiples users is choosing a lever rather than a cross head option so everyone can operate the with ease. A more modern lever option would be our stylish Somersby range (below) but for a classic look why not consider Glastonbury?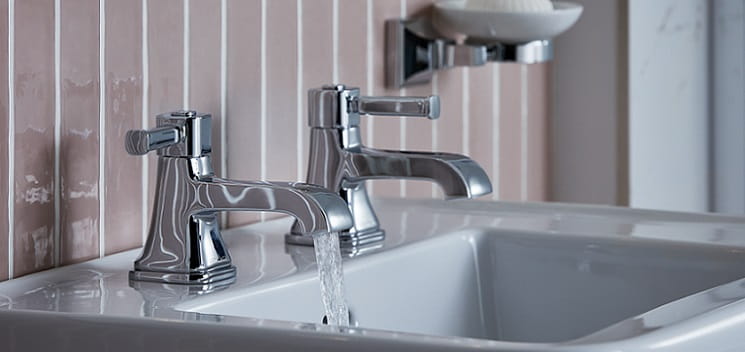 Is the room going to experience frequent use? Make things easier by considering options that might speed up a spruce up, such as a wall hung WC with concealed cistern or wall mounted vanity unit that will give you storage and keep the floor space clear, or a suite with simple clean lines like Blenheim.
You may also need to think about the longevity of the bathroom and therefore the level of quality you are looking for. This is a great topic to discuss with your retailer or to gauge quality levels yourself spend a little bit of extra time looking into the details of the guarantee your chosen brand offers – we offer a clear breakdown of our guarantee here.
3. Personal touches:
Remember this is your space too so make sure you feature things you love and to reflect your homes style.
Whether it's including your favourite vase with beautiful fresh blooms or something a little more indulgent like a gorgeous ornate mirror to use every day, or a beautiful statement bath for future relaxing soaks, pick key items or design features you want to include, like we have on the Victoria Double Console Basin below, to bring back that new bathroom excitement!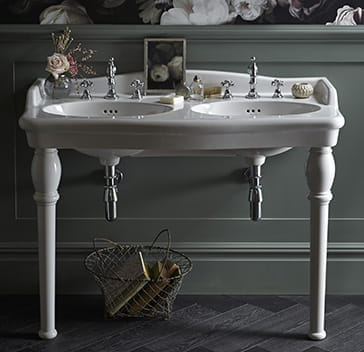 Now you have some ideas to get your project underway, why not take the first step to making your dream bathroom a reality and order a brochure, or take a look at our online bathroom planner.
And don't forget to follow our Facebook, Twitter, Instagram and Pinterest pages for even more practical products and design inspiration.