With older properties, many homeowners struggle with trying to stay true to the period of the property as well as decorating it with a refreshing up-to-date feel. Your bathroom doesn't just have to appear entirely vintage and straight out of the 1920's, nor does it need to scream glamour.
We say, start off simple, think about what look you'd love to show off to your guests. Would you like to hide away the clutter and add more storage? Perhaps you crave for your cottage-proportioned bathroom to appear much bigger than it really is.
Well, no matter how you're hoping to transform it, read our tips below – and don't forget to request our beautiful brochure for more inspiration.



Freestanding Cast Iron Baths
Nothing says 'splashing out' quite like a stunning freestanding roll top bath. But if you're searching for a way to update this more traditional design and make a stylish statement in your older property, then choose a bath that you can really make your own! All our cast iron baths come primed and ready to paint and we even have a guide on how to do it here – so you can unleash your creativity for a more on-trend and personalised feel.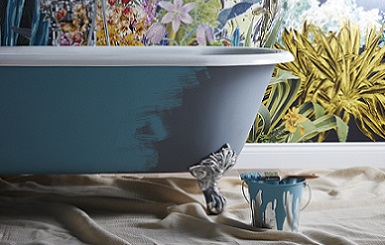 Finishing Touches
Gorgeous antique elements such as our stately Chesham Grand Ornate Mirror or a luxurious upholstered chair can create a truly elegant appearance, while tying into the period style of your home. You can also give your older property a fresh new perspective by adorning the walls with beautiful and brightly-coloured prints just like this gorgeous Nina Campbell swan wallpaper.
Why not try some of these small design and décor changes to create a warmer and more welcoming ambience to your period home?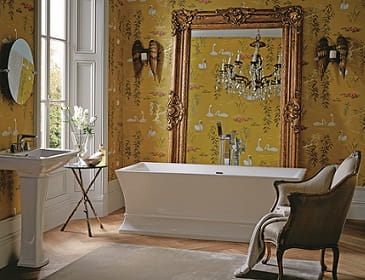 For more design inspiration and interiors advice, don't forget to follow us on Facebook, Twitter, Instagram and Pinterest too.