Harbour Lights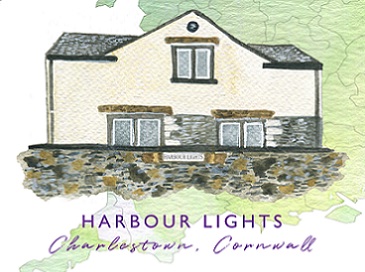 Searching for a romantic bolthole on the Cornish coast? Harbour Lights, built in 1771, is the perfect place to discover the sweeping south Cornwall. Situated in a picturesque village port, this property is in perfect harmony with its coastal surroundings and offers a relaxing break in the beautiful Charlestown Bay.
The accommodation
Featured on George Clarke's Amazing Spaces, Harbour Lights is a bijou property offering two beautifully furnished bedrooms.
The master bedroom includes a luxuriously comfortable double bed and boasts a gorgeous Holywell metallic effect bath in shimmering steel to reflect the gently lapping waves of the bay that can be seen from this room. The second bedroom also features a beautiful garden view and chic monochrome en-suite.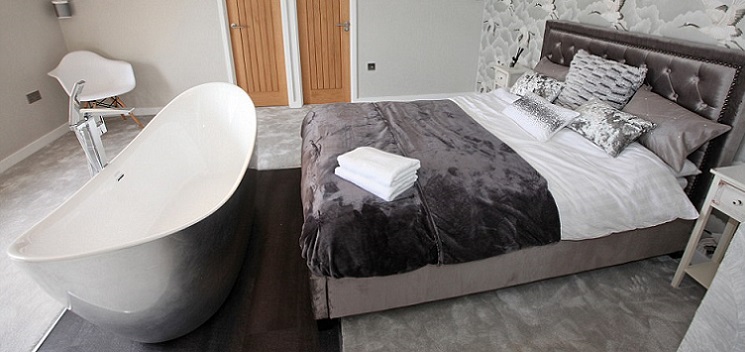 The food
Harbour lights features a stylish kitchen for self-catering but a trip into Charlestown Bay reveals a host of vegetarian and vegan friendly cafes for a light bite, as well as beautiful historic pubs and stylish restaurants for a satisfying and delicious meal.
Awards
Nominated for the Building Excellence Awards 2017, this wonderfully light and airy property combines contemporary touches with period details, such as the use of reclaimed timber and solid oak doors, to create a modern, relaxing space that is still in keeping with the gorgeous cottages nearby.
Harbour Lights can accommodate shorter breaks but a seven night stay is available from around £1,260 and guests are advised to book early to avoid disappointment, especially in the summer.
For our full selection of statement baths, or for a host of luxurious bathroom ideas to help you design a bathroom, request our gorgeous brochure now.