Showers with added 'wow'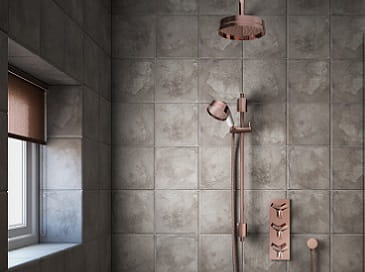 Introduce the latest interior trends to your bathroom with our Limited Edition shower range. Make a bold style statement with Glastonbury Midnight Blue, our gorgeous Gracechurch Mother of Pearl, the elegant lace-inspired Lymington, or the lustrous Rose Gold finish on Hemsby.
Complete the look with Limited Edition bathroom taps.
Hide