Showers by type
Choose from concealed (inside your wall) or exposed showers (on top of the wall) and find the perfect heritage shower to suit you. These modern showers come complete with everything you'll need, so you can start enjoying your new shower as soon as it's installed.
Exposed Showers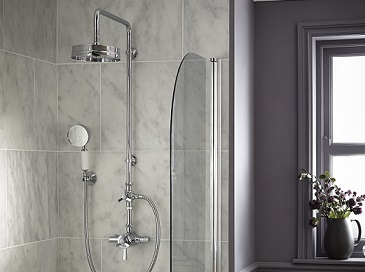 Our range of exposed showers are perfect for making a bold statement in your bathroom. You'll be spoilt for choice with our wide variety of gorgeous styles, including ones with strong lines that are perfect for modern interiors, and elegant curves for traditional-inspired bathrooms.
View All Exposed Showers
Concealed Showers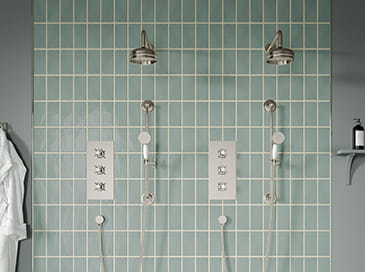 Our range of recessed or concealed showers are perfect for creating a seamless look in more minimalist bathrooms. With their sleek styles and elegant finishes, these gorgeous showers are sure to look the part in modern and traditional spaces alike.
View All Concealed Showers