BABY BUCKINGHAM
Cast Iron Double Ended Bath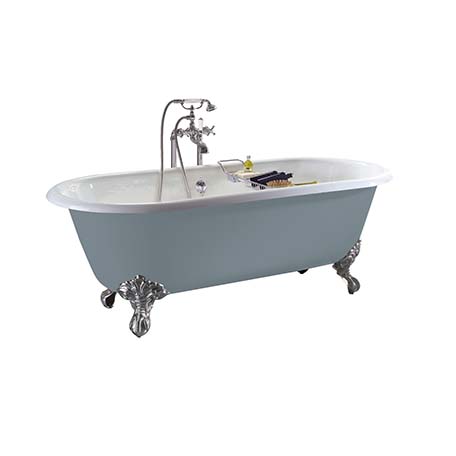 Please choose your options
Tap Holes
£1250.00

RRP
Code:
BRT88
Please note the price displayed is only a guide, our showrooms operate individual pricing structures. For an accurate quote please contact a showroom.
PRODUCT INFORMATION PDF
Add To Wishlist
The product has associated required products, please select them from the list below.
Product Dimensions and General Information
Guarantee: 25 years
Additional Information: Price includes bath and feet. No taphole bath with Imperial Feet shown. For waste options, choose from THC21 or THC16 with THC15CI, all on p95.
Internal Length: 1410mm
Internal Width: 620mm
Height Including Feet: 585mm
Weight: 119.0
Overflow to Waste: 370mm
Water Capacity: 170
Useful Downloads
Specifiers - Login for technical download
View Water Label
170
Declaration Of Performance