With summer in full swing, many of us are itching to head off on holiday again. But with international travel still not accessible to the majority of Brits, now is the perfect time to transform your bathroom into a space for escapism.
At Heritage, our suites and baths are inspired by beautiful bathrooms across the UK and beyond. Here, we explore five of our favourite bathroom looks that pay homage to countries around the world, to help transport you to your own personal paradise every time you step into your space.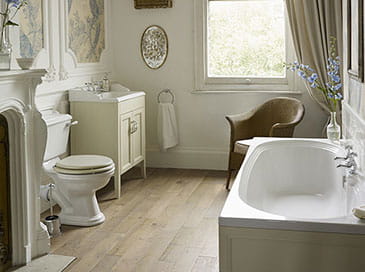 Get the London look
Inspired by one of London's most prestigious hotels, our Dorchester suite is the epitome of glamour and sophistication. Perfect for fans of traditional British bathroom design, this extensive range includes a choice of 18 basins, allowing you to create a timeless look that perfectly suits your personal style.
So, if you want to wake up every morning feeling like you're in a luxury London hotel, this could be the perfect suite for you.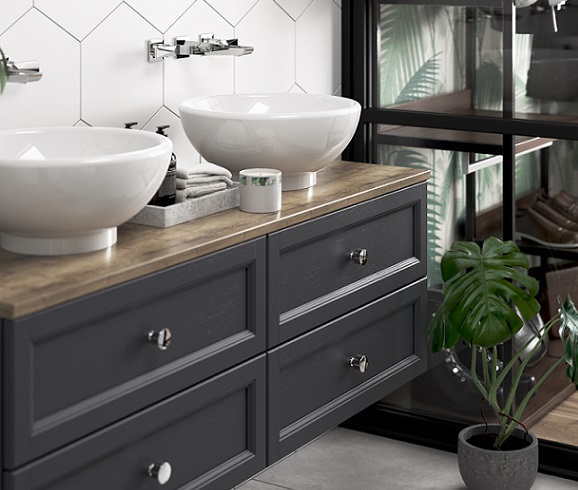 Big in Japan
The beauty of Japanese bathrooms lies in their simplicity, and this stylish look is an ideal choice if you want your bathroom to be a space for rest and relaxation.
Combine neutral colours and natural materials with sleek matt black details to create a sophisticated bathroom look inspired by East Asian design. This minimalistic space exudes a cool and energised feeling and will help you feel ready to face the day and become a calming sanctuary when you return home.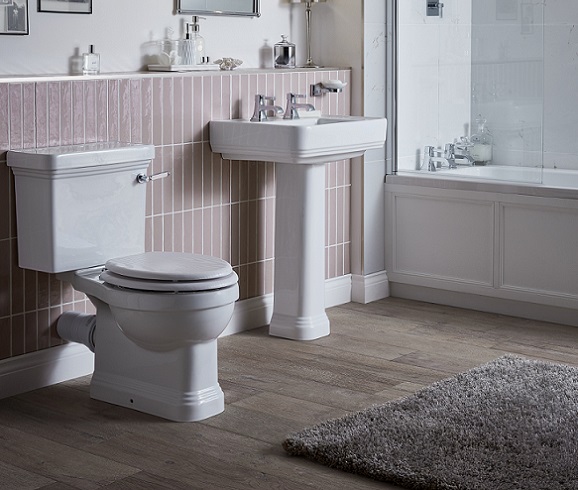 East Coast cool
Paying homage to the art deco Tides Hotel in Miami, our Wynwood Suite will instantly captivate you with its relaxed East Coast vibe.
With its distinctive wider edges, our larger Wynwood basin has a unique look inspired by Miami's hip art and fashion scene. Pair this stylish suite with pink tiles to create a calming and cool space.
Beautiful Bali
Dreaming of a tropical island getaway? Bring the spirit of Bali into your bathroom with our Alderley Freestanding Acrylic Bath. With its textured mock croc exterior, the Alderley is a showstopping piece guaranteed to make a statement in any bathroom.
Carry these earthy tones into the rest of your space with a bold feature wall and wooden floors and let your bathroom whisk you away to paradise after a long day.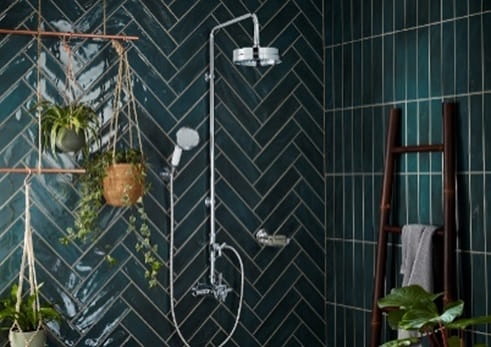 A land Down Under
If your wanderlust has you dreaming of a backpacking trip to the other side of the world, then a jungle-inspired bathroom could be the perfect remedy. Our rainfall showers can help you to recreate the Australian outdoor shower look in your home, replicating the refreshing feeling of cool water cascading down you after a relaxing day basking in the sun.
Go one step further and transform your shower space into an urban jungle with the addition of bathroom-friendly plants.
Whatever your dream bathroom looks like, let your imagination run wild this summer and transform your bathroom into your own personal paradise.
Download our brochure for even more bathroom inspiration or find your nearest showroom.
Or follow us on Facebook, Twitter, Instagram and Pinterest.