Create a more modern look with clean lines in your new bathroom by choosing a new way with basins from our wonderful Wynwood Suite.
Ideal for cloakrooms or smaller bathrooms, both our 600mm and 800mm Wynwood basins (available as one, two and three taphole options) can be used without a pedestal if secured correctly to either a masonry or timber framed stud wall allowing you to create a stylish wall hung basin look.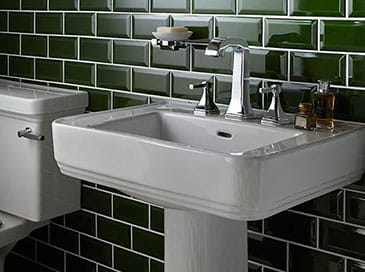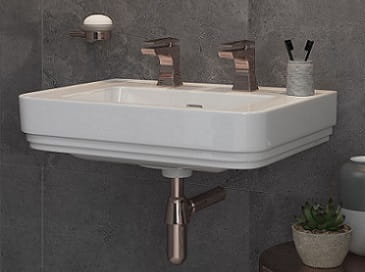 The basin bolt holes are able to withstand a load of 150kg, without the support of a pedestal, as these basins come supplied with sturdy 'fischer' style bolt hole fixings for securing the basins onto solid masonry. They can also be used to fix the basins to partition walls where a timber frame has been built in to the cavity. (Please note that in this instance the screw studs provided need to be used without the nylon wall plugs.)
Once your basins are in place you can make your new vanity area even more on-trend by choosing Rose Gold taps and accessories, including a bottle trap.
Request a copy of our new brochure and discover the full Wynwood range and much more. For more luxury bathroom ideas follow us on Facebook, Twitter, Instagram and Pinterest.