You've made it! You have successfully got through what can be one of the most frantic seasons of the year – Christmas. You've no doubt spent the last few weeks shopping, wrapping presents and preparing your home to welcome friends and family.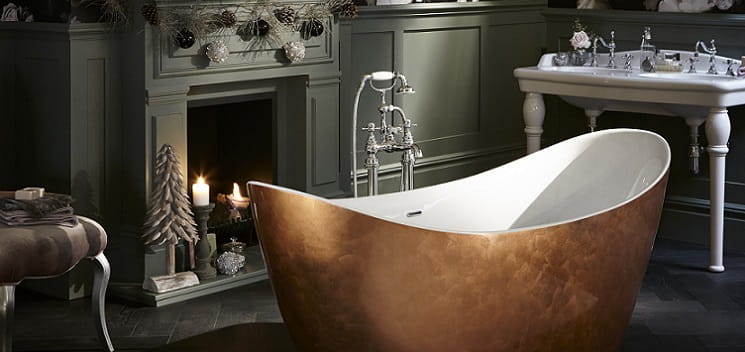 But with the Christmas rush finally over it's important to make sure you take some time out for yourself and relax as the new year begins. Here are our top tips for enjoying some well needed 'me time'.
1 – Set the scene
The first step to successful 'me time' is to de-clutter and organise your bathroom to ensure the most relaxing experience possible. Take the time to tidy away any objects or toiletries that you won't be using for your bath into your vanity unit. Set aside the products and candles that you'll be using to relax in preparation and, of course, place your big, fluffy towels onto the radiator to make sure that they're toasty and warm when you've finished your soak.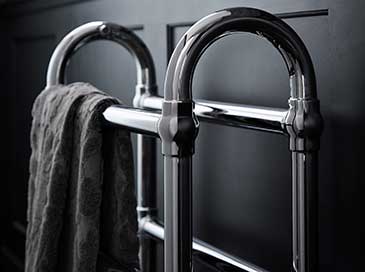 2 – Ignite your senses
Scented candles are the perfect way to immediately transform your bathroom into a haven of relaxation. Keep things seasonal by selecting a candle which blends scents such as cinnamon, pine, mandarin and vanilla. If you're looking to maintain a beautiful aroma in your bathroom throughout the day, a luxury reed diffuser is an ideal option.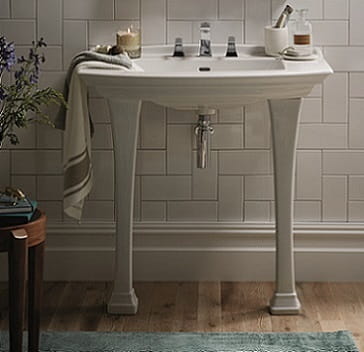 3 – Add a dash of luxury
There's nothing quite like a deep, warm bath to help relieve limbs and melt stresses away. This is where your statement freestanding bath really comes into its own – and adding some scented bath soak, essential oils or bath salts is a really simple way of creating a luxurious bathing experience. Pour your chosen product into the water as it runs to ensure that the bubbles foam up, the salt dissolves and the oils mix thoroughly. Classics such as lavender will provide a tension-relieving soak, whilst adding rosemary will ensure a reviving pick-me up.
4 – Detox and hydrate
Christmas may be all about giving, but the demands of the festive period call for self-care and revitalisation as you head into the New Year. Create a spa-like experience you can enjoy at home and give your skin its own Christmas gift by using a facemask while your bath runs or as you soak. Select a mask depending on your skin's needs. A hydrating cotton sheet mask is perfect for tired, thirsty skin whilst a classic clay mask will help to rebalance and restore to give your skin back it's glow.
5 – Unwind your mind
During busy times it's important to look after your mind as well as your body. Use your pamper time to delve back into a book or magazine that you've been too busy to read. If you'd prefer to simply lay back and listen, then choose some relaxing music or a favourite podcast to play through waterproof speakers.
For our full range of gorgeous bathroom products, request a brochure or follow us on our Facebook, Twitter, Instagram and Pinterest for more bathroom inspiration.