Looking to make the most of a smaller bathroom space? We have some key products to give you more room with compromising on style so you can create Distinctively Individual style across en suites and cloakrooms – not just your family bathroom.
1. Baby Basins
Designed for the smallest spaces, making them perfect for an en suite or cloakroom, these basins can be wall hung or used with a Pedestal.
There are a number of designs available including the Dorchester with a rounded bowl and stylish upstand detail, or the more angular Granley. Both options look superb when combined with the petite Dawlish Short Nose Basin Taps in either Chrome (shown below), Vintage Gold or Rose Gold, and matching Bottle Trap.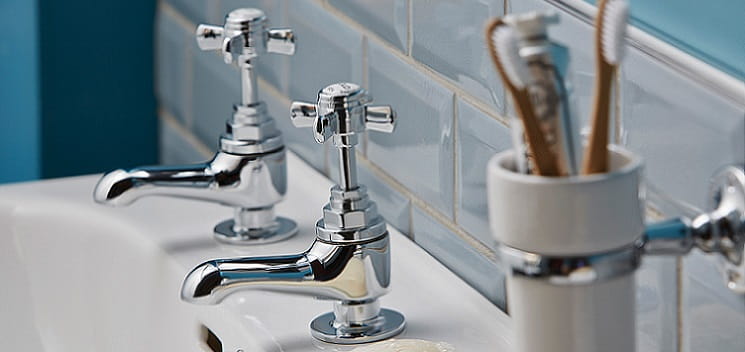 2. Corner WCs
Unique to our Dorchester Suite, this clever item is perfect for making the most of an awkward or particularly compact space. The cistern, which contains the water for flushing, is triangular so it can sit in the very corner of the room. You can also choose to either combine it with a standard or comfort height pan.
Moregeous blogger Sian Astley created a fabulous look in her cloakroom with the Dorchester corner WC, as shown here.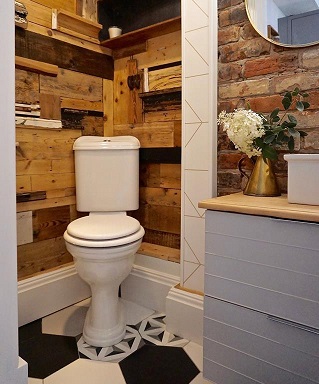 Wall hung WCs are also another excellent option that will allow you to free up space, as shown here with our gorgeous Dorchester Suite.
<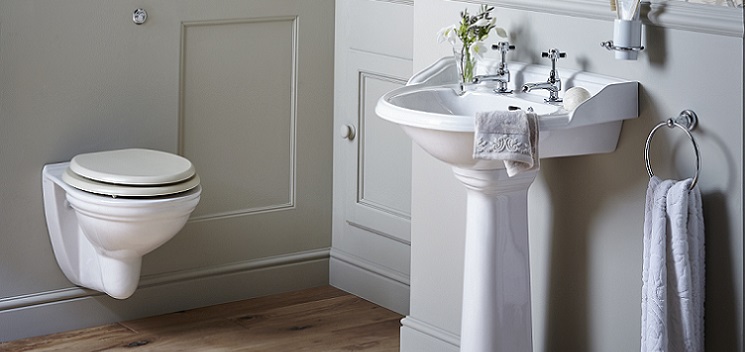 3. Cloakroom Heated Towel Rails
Keep even a smaller room cosy and stylish with a Heated Towel Rail specifically designed to fit into a bijou room.
For a more traditional look the Baby Clifton offers timeless elegance and 'packs a punch' with a heat output of 1,335 British Thermal Units (BTUs). There's also a floor mounted compact solution like Oakham, shown below. Alternatively, the sleek Portland Cloakroom provides a simpler mid-modern style; it is also available in a wall mounted option to free up floor space.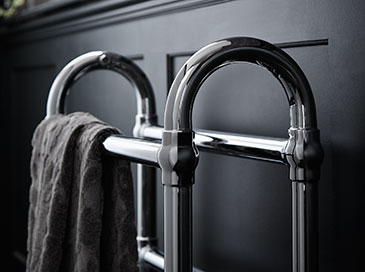 For our full range of beautiful bathroom products order a brochure or design a bathroom in your small space with our online bathroom planner.