Winter has finally drawn to a close and it's time to embrace the wonders of spring time. The clocks went forward last weekend, offering the promise of new beginnings and revitalisation, and bringing the perfect opportunity to give your bathroom a new lease of life.
We've put together some quick and easy ideas which will leave your bathroom refreshed and, most importantly, give you a space where you can feel relaxed and revitalised.
Declutter & refresh:
A traditional spring clean is the perfect first step towards a seasonal refresh, after all there's nothing quite as satisfying as a sparkling clean bathroom. First, reclaim your space with a thorough declutter by sorting through your toiletries and disposing of any empty or unwanted products. Be sure to tidy away the remaining shampoos and soaps by organising them in your vanity or storage unit.
Use the opportunity to freshen up your bathroom with a deep-clean. Consider tasks that may not be included in your every day routine such us freshening up your plug holes and cleaning your bathroom windows.
Remember, your Heritage toilet seat can be easily removed from your WC by using the quick release buttons, allowing for a speedy and thorough clean.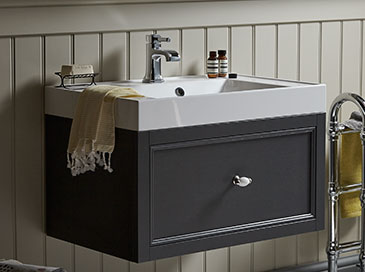 Switch up your styling:
A splash of paint can go a long way, so consider introducing some vibrant new colours to give your bathroom a bright new feel. Paint your Cast Iron Bath in a beautiful new shade to make a statement and revamp the whole look of your bathroom. Indulge your style senses and treat yourself to new matching towels for a consistent, sleek aesthetic – for a look that's very much on trend why not try experimenting with geometric patterns and prints.
Another easy way to transform your bathroom without a large-scale renovation is to update your accessories. Adding statement taps, such as the limited-edition Gracechurch taps with elegant mother of pearl inlay, is an ideal way of injecting an extra dose of chic to your suite. Bold mirrors also make for a stunning feature for any bathroom and are perfect for a quick and easy style update.
<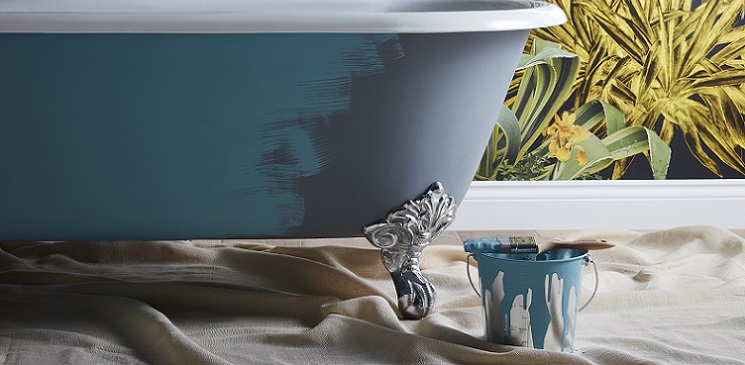 Welcome the outside in:
Nothing says spring time quite like vibrant plants and flowers. Embrace the biophilia trend and breathe life into your suite by incorporating greenery. Water-loving plants such as Aloe Vera and Chinese Evergreen will thrive in bathrooms, however artificial plants can look just as effective if you'd prefer something lower maintenance.
If you want to introduce a splash of colour, then a simple vase with your favourite flowers is a beautiful addition to the room. Or, for a seasonal twist which will impress guests opt for an elegant Easter wreath with delicate flowers and colours.
<
For our full range of gorgeous bathroom products request a brochure or follow us on our Facebook, Twitter, Instagram and Pinterest for more bathroom inspiration.