Modern life is hectic. Often it just doesn't feel like there's time to catch your breath, let alone put some designated #metime in the diary – but don't worry, you don't need to set aside an entire weekend to visit a spa, or try and survive through to your next holiday when you're stressed out.
Take just one hour, tell the rest of the household the bathroom is booked and put a mental 'do not disturb' sign on the door – or maybe even a real one if you have it.
Run yourself a warm and soothing bubble bath and select whichever of our relaxing suggestions you like best to help you unwind…
1. Candles – whether it's the soft glow or the soothing scent, candles add another layer of calmness to an already relaxing soak. For a truly luxurious experience, we recommend the relaxing scent of the Lavender & Lovage candle from Jo Malone.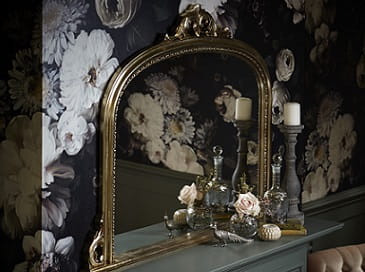 2. Pampering – take the opportunity to indulge in some pampering you might not get the chance to do in the shower. A face or hair mask is a great choice as these are often activated or enhanced by the steam from your bath.
We recommend Burt's Bees Intense Hydration Treatment Mask; this mask is made from 99% natural ingredients including Clary Sage, which is proven to provide intense hydration while helping to reduce the appearance of fine lines and wrinkles.
3. Be a bookworm – do you have a book you've been dying to read for too long? An hour to yourself for a soak is the perfect time to get engrossed in a tale or two and it's a guaranteed way to take your mind off anything that is troubling you.
4. Mellow music – you might have some soothing sounds to serve as a background for your soak, but this can also be a great time to catch up on a podcast or two. We recommend Soul Music, a charming podcast from BBC Radio 4 described as a 'series about pieces of music with a powerful emotional impact', which explores one song and what it means to people in each episode.
5. Taking a deep breath – breathing exercises are an easy way to calm yourself down in a stressful situation or to relax more generally. Simply breathe in deeply for a count of four and then out again for another count of four. Repeat this exercise for just a few minutes and you will find yourself more relaxed and ready for the day ahead, or perfectly prepared for a restful night's sleep.
For our full selection of beautiful statement baths to sink in to order or download our brochure or, for more bathroom inspiration, take a look at our Trends and Inspiration brochure filled with luxury bathroom ideas.