The festive season is upon us once again, a time to share with family and friends. So, with more houseguests than you can count partaking of your hospitality, it might be time to spruce up your cloakroom:
Firstly, a cloakroom needs to look nice and it is the perfect space to try something different. Are you dreaming of a striking mosaic tile above the sink, or trying a gorgeously opulent wallpaper? Then the cloakroom is perfect place to try out something more adventurous and really wow your guests.
And, it's easy to make your cloakroom feel like a more welcoming space with lovely fluffy towels and brand new handpicked toiletries. Invest is something scented as well to make the room smell as lovely as it looks.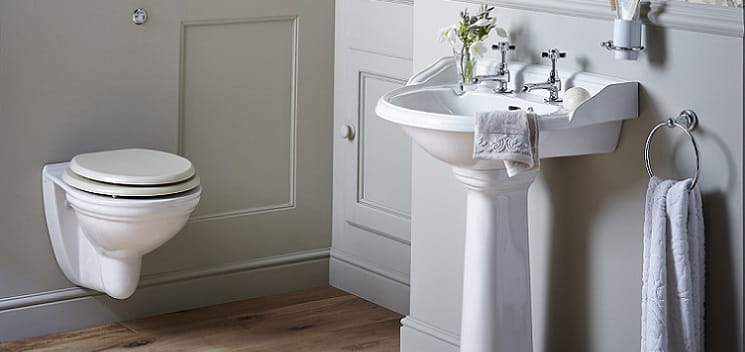 As it's a smaller space, it is essential to squeeze in some storage. Fitted furniture or a freestanding vanity unit from our Caversham range can give you a lot more space to store items. And, if you still need another option why not try a Quirinus heated towel rail that not only warms the room but can be positioned above the WC and also holds neatly folded towels ready for use.
If your cloakroom is particularly small there are also undersized versions of larger items to help make the most of you space including a petite Baby Clifton heated towel rail, or baby basins in the Dorchester and Granley suites. There's also smaller taps such as the Dawlish basin taps with a shorter spout (as shown below) to suit these and a corner fitting WC in the Dorchester suite if space is really at a premium.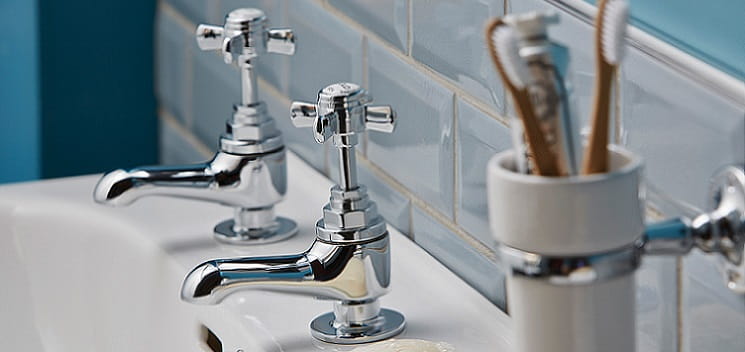 Or, if you're only looking to add a few new features, an ornate mirror can make real impact, and even though this can be a large item for a smaller space, they can actually make the space feel bigger as they reflect more light back into the room. We recommend Balham, which can be hung as either landscape or portrait and is available if four finishes.
For our full range of gorgeous bathroom products, request a brochure or make a start on your project and design a bathroom using our online bathroom planner. And don't forget to follow us on our Facebook, Twitter, Instagram and Pinterest profiles for more bathroom inspiration.