The idea of redoing an entire bathroom does not appeal to everyone and it can be inconvenient to say the least, but there comes a point where you need to take the plunge. So if you are still weighing up whether you need a new bathroom consider these factors:

1. A new home
Moving house is stressful and often certain rooms might not be exactly as you'd want them. In many spaces, including lounges and bedrooms, a lick of paint can easily solve this problem. But, when it comes to bathrooms, it can be better to make the investment early on to ensure you get what you really want.
2. Dark and dingy or cold and clinical?
If you moved home some time ago and have a perfectly functioning bathroom it can be tempting to put a new bathroom project off until something breaks. However, it may be worth planning this project before that happens so you don't end up making rushed distress purchases that extend the life of a bathroom style you dislike for even longer!
3. A layout that doesn't work for you
As well as the style of the bathroom being something that can really get you down over time, the layout of the room is worth considering too. Take the opportunity when you design a bathroom to move things around, and potentially even fit more into your room. You can even try out your ideas using our online bathroom planner.
4. Impractical products
Think of a new bathroom as a chance to invest in items that really work for you. Whether it's a luxury Shower in an enclosure to future proof an en-suite or a lovely big tub for bath time with the children or grandchildren, pick the products that meet you and your family's needs.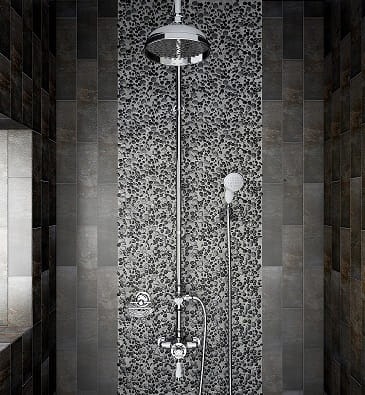 5. Lack of storage
Increasingly bathrooms lack storage space for the number of people using them. A new bathroom is as ideal chance to incorporate stylish storage through the addition of handy Wall Cabinets, Shower Baskets or even larger items like Vanity Units that make use of the space beneath your basin.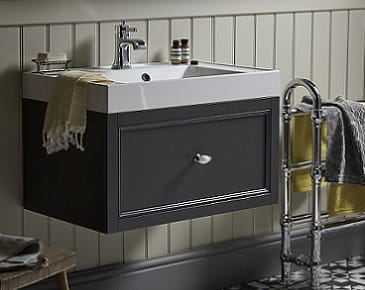 6. Chips and scratches
Have you been putting up with chipped tiles or scratched sanitaryware for longer than you'd like? Wear and tear is evitable but eventually it can ruin the look of an entire room and a replacement might be your best option.
For a particularly durable choice consider a Cast Iron Bath as these can be repainted any number of times.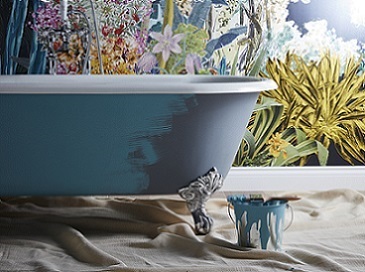 7. Poor lighting
Do you find yourself wishing there was more light in your bathroom? This can be a particular problem in the winter when you're probably getting ready for work earlier in the morning and it's still dark. If so, think about whether you need better lighting or simply more of it to make sure achieve a more functional space.
8. Poor ventilation
If you've noticed recurring damp and mildew odours in your bathroom then it's possible you have poor air circulation or even a slow leaking pipe. Either way this is a very good reason to consider upgrading the space as ventilation is essential in any healthy bathroom environment.
9. Too cold for comfort
A cold bathroom is not a nice place to be and can undo all the relaxing effects of a warming shower or soothing soak. Select a Heated Towel Rail with high BTUs (British Thermal Units) to ensure you get a stylish product that can keep the room nice and warm and your towels dry and fluffy.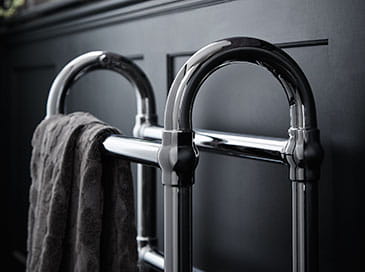 10. Carpets and curtains
Interior design is subjective, but it's generally agreed that carpets and heavy curtains don't really work in bathroom spaces – both can harbour dirt and bacteria in their fibres, so why not consider alternatives like underfloor heating and shutters or blinds or to create a stylish and clean space.
For our full range of gorgeous bathroom products, request a brochure or follow us on our Facebook, Twitter, Instagram and Pinterest profiles for more bathroom inspiration.