When it comes to treating yourself to a long relaxing vacation in the country or a short but sweet stay in the city, nothing beats a beautiful boutique hotel.
So, what do boutique hotels have to offer over and above a high-end, not to mention high price, hotel chain? Or at the other end of the scale, more basic and bland budget led accommodation?
A boutique hotel is special because it offers a more personal service. It's a place with unique flair that you'll want to share with others due to the wonderfully relaxing and memorable experience you've had; and it's definitely somewhere you'll want to stay time and again.
Treating you as an individual
At a boutique hotel, it's all about you and the break you deserve from the moment you arrive.
You will always receive a warm welcome and can feel at ease asking the staff for help and advice, including some great tips on the best places to visit or the most exciting or relaxing things to do.
True character
The unique character of boutique hotels makes them a truly one of a kind destination. Often in older or heritage buildings with period bathrooms, the best boutique hotels work with the existing features to build on the uniqueness of the property.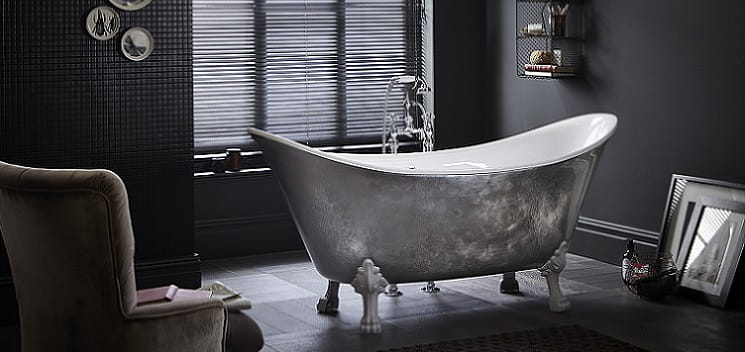 And the décor creates a well-defined 'look' and a distinct ambiance – it's not just a 'mish mash' of furniture and decoration that jars, or even worse the same rooms and décor repeated to offer no sense of the hotels personality. It's this appreciation of the finer details which creates a distinct ambiance and a well-defined look, with no jarring decoration, mismatched furniture or soulless 'one style fits all' suites in sight.
One of the key ways boutique hotels achieve this is with fabulous bedrooms featuring king size beds with soft sheets and fluffy pillows, and elegant bathrooms with luxurious slipper baths you can soak away the hours in – after all nothing says 'me time' like a lovely relaxing bubble bath!
A unique experience
Many boutique hotels also offer soothing spa experiences or feature excellent restaurants, perfect for an indulgent dinner or the timeless treat of an afternoon tea.
Often also set in stunning locations, with romantic country walks just a stone's throw away, boutique hotels offer an ideal base to explore the beautiful surroundings, safe in the knowledge that you are returning to a gorgeous suite and a restful night's sleep.
Have we inspired you to take a trip? Discover some superb boutique hotels featuring fabulous Heritage Bathrooms here, or, if you are considering creating your own boutique bathroom at home, why not get some luxury bathroom ideas and request a brochure?