It's time to hand back over to Sian Astley, interior designer, home renovator and blogger at Moregeous who is here to discuss some of her bathroom design tips. Following on from her last guest blog, in part two, she discusses practical considerations for creating your own fabulous and functional bathroom space.
Luscious Layouts
"As you embark on your own bathroom redesign project, really think about who uses the space and how it's used before any work starts or products are bought - I can't stress enough that planning is key for a great bathroom. For one not used by children, is a bath necessary or would a huge shower area be better? Larger or even double sinks are increasingly popular and can often be designed in with some clever thinking. Ask your plumber what's possible in your home before designing your dream space as there are many practicalities to consider, especially where the loo can go!"
Storage
"Who wants messy shampoo bottles and bathroom paraphernalia cluttering surfaces in their newly designed retreat? No-one that's who. Clever bathroom designers always factor in storage. Hide it in alcoves, behind doors, in wall cabinets and under the sink. The smart money is currently on beautiful vintage items which add warmth and character, and can often be bought for a song, just needing a little TLC. My en suite drawer shelves are not only the cutest things but are also super practical."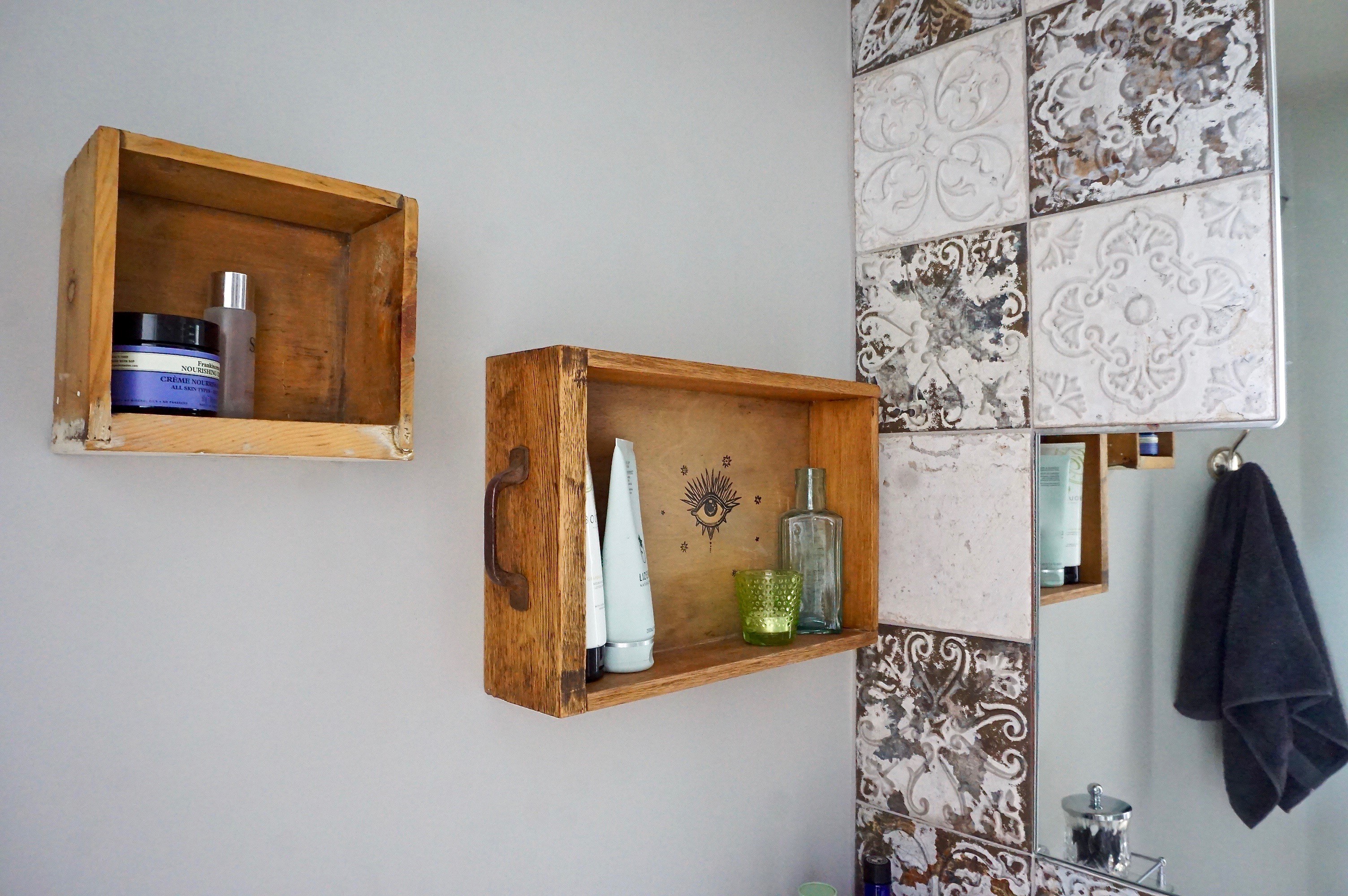 Zoning
"All you InstaFans will know that zoned areas mean picture perfect bathrooms. Using heavily patterned or feature tiles to highlight a specific area in the bathroom is a great technique which gives amazing visual impact. Try highlighting the area around a freestanding bath or even a tiled 'rug' in the middle of a room. Going bold with graphics is both very now and also very Heritage, so don't be afraid to pick a pattern you love."
Lighting
"The one thing people often forget about in a bathroom is good lighting and it amazes me how it can be an afterthought. Bright overheads are vital in family bathrooms but also think about dimmable wall lighting for relaxing bath times and directional LED lights over mirrors for cut-free shaving and perfect make-up. My tip - look at soft industrial or traditional external lighting, which is IP rated but a tad cooler than a lot of the bathroom lighting on the market.
"For more bathroom inspiration, take a look at my Instagram takeover on Heritage's Instagram channel to see how I transformed my cloakroom with a gorgeous Dorchester corner WC."
For more design inspiration and interiors advice, follow Heritage Bathrooms on Facebook, Twitter, Instagram and Pinterest.