Picking a colour for any room in the home can be a tough choice, and in the past the bathroom is where we've tended to play it safe.
But, as bathrooms are no longer just for practicality, now becoming a luxurious spot in the home ideal for escapism after a long hard day at work, it's a great idea for homeowners to detach themselves from the plain traditional bathroom colours and add a splash of colour to the space with some of the latest hues to create a zen zone.
So, if you're thinking about trying out some bright, bold tones in the bathroom, why not browse our lovely new brochure to trigger your imagination, and continue reading for some ideas on how to make colour work for you.
Mustard Yellow
With a throwback to the 1950's era, mustard yellow is one of this season's hottest colours. As featured in this month's Elle Deco Autumn/Winter trends edition, this tempting shade can allow a bathroom to boast opulence, especially when paired with a regal looking Penrose freestanding bath.
Steal the style of mustard yellow; we love the Nina Campbell swan lake wallpaper.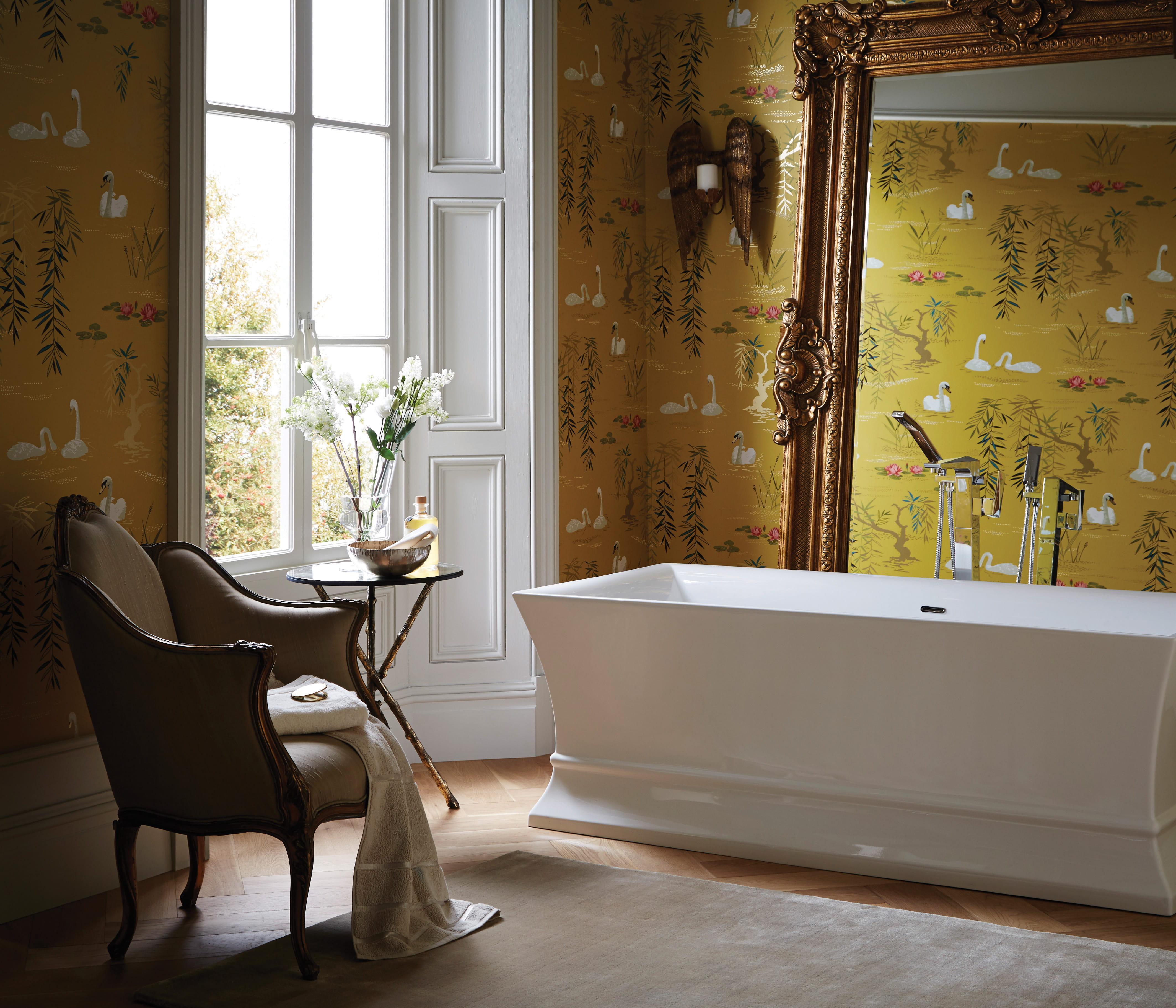 Vibrant Greens
Vibrant and light green tones are a trend-setting palette this season, creating the ultimate urban jungle feel in bathrooms. Playing with wallpaper as the feature wall, and a ladder shelving unit of fresh flowers can make the ideal background for our sleek Blenheim suite in the bathroom.
Steal the style of vibrant green; we love the Cole & Son palm leaf wallpaper.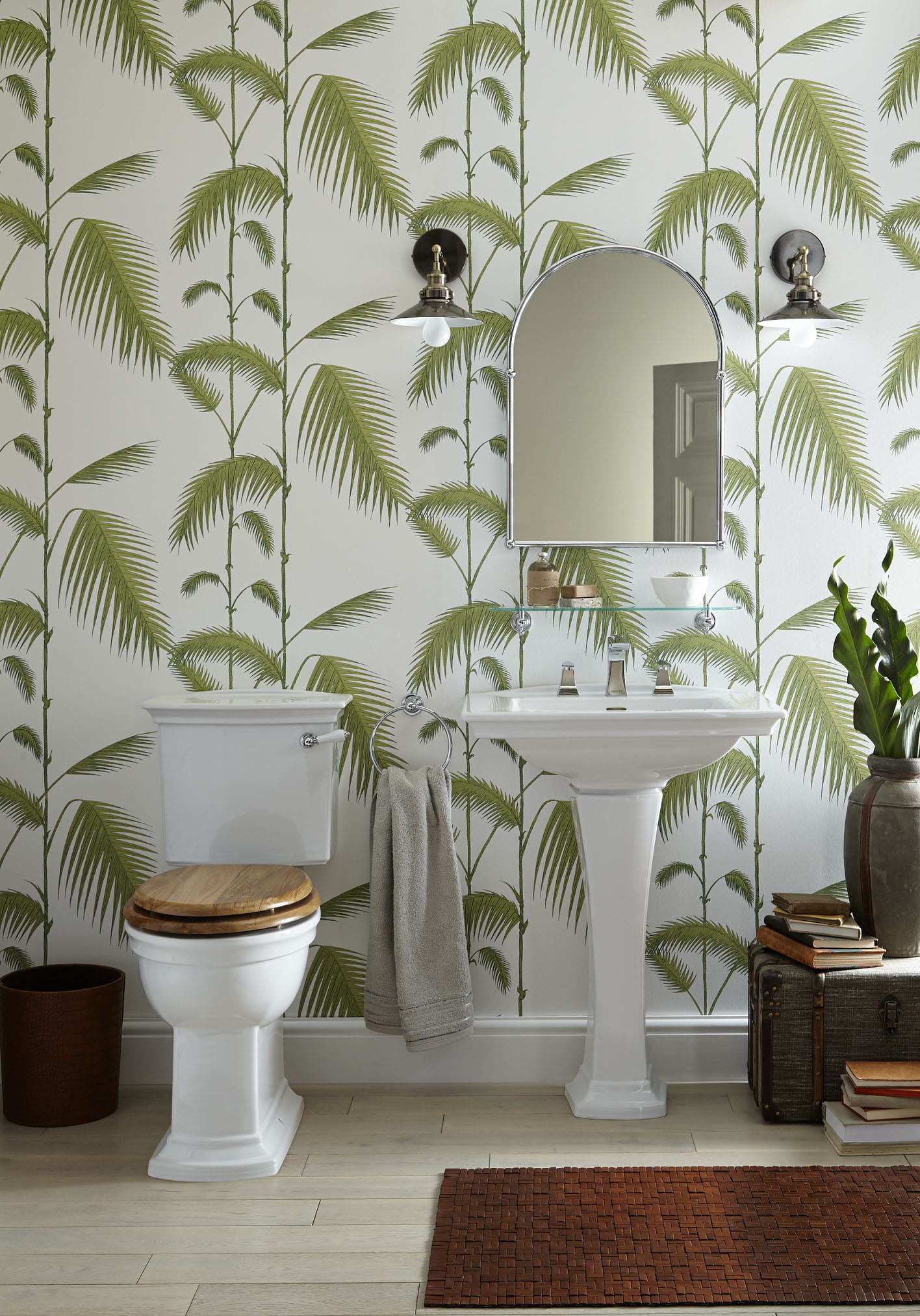 Green Metro Tiles
The latest Pinterest 100 2017 report emphasises green metro tiles as a big colour trend this season, with their stunning aesthetic adding a nod to the past and bringing in influences from Miami's art and fashion districts. Paired with our stunning Wynwood suite, the stylish bottle green tone evokes a look that is totally on-trend.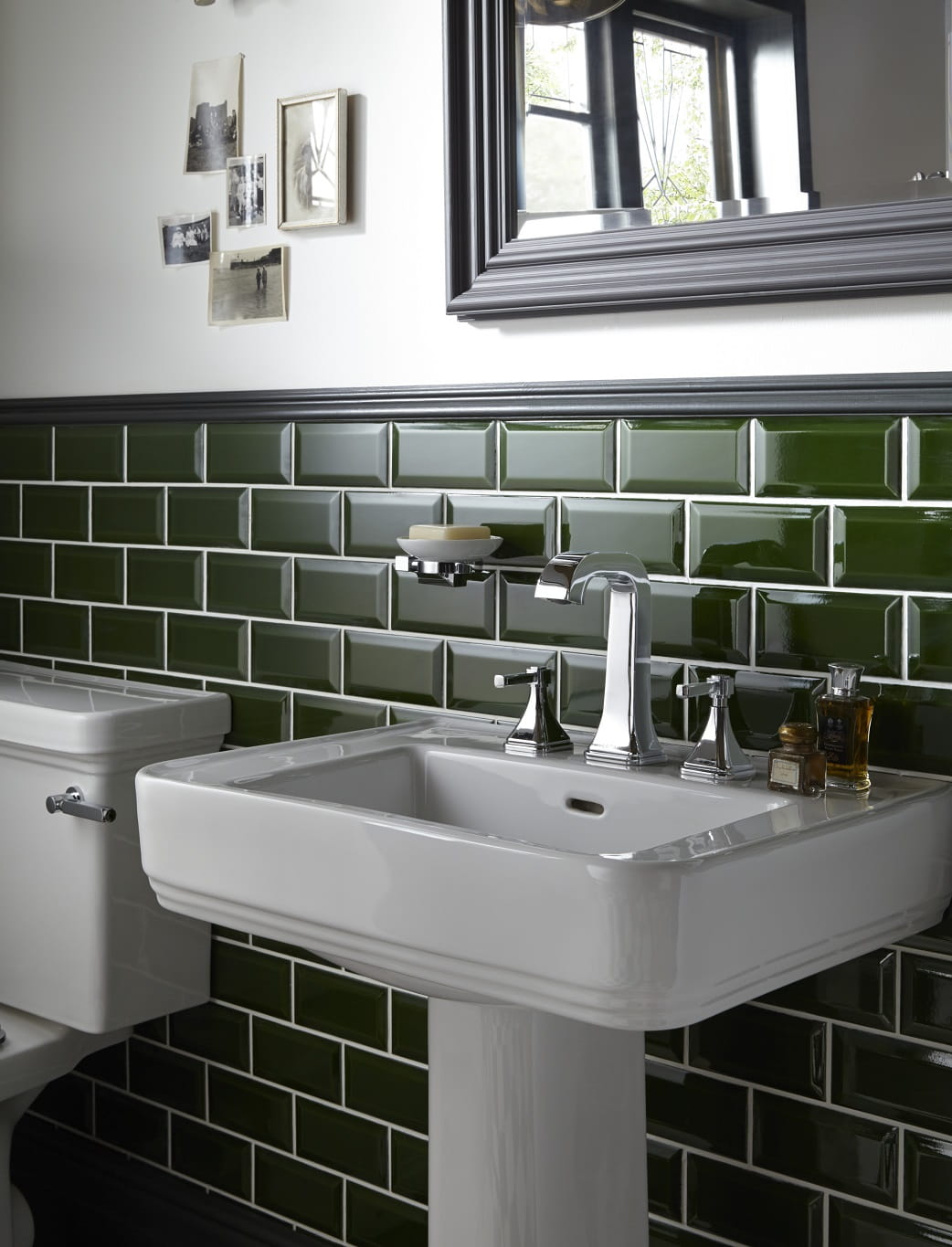 Deep Plum
A truly regal hue, deep plum takes centre stage in this season's hottest shades. This bold colour is not only perfect for the walls, but is also sure to create the ultimate distinguished feel when painted onto our stylish Porto Santo Cast Iron Freestanding bath too.
Alternatively, if you're leaning towards an all-white interior for your bathroom to keep the space light and airy, instead consider painting your ceiling so you can get lost in the rich ripe colour during relaxing soaks, while creating a dramatic statement ceiling in the process!
Steal the style of plum; we love the Black Dhalia shade from Marston & Langinger.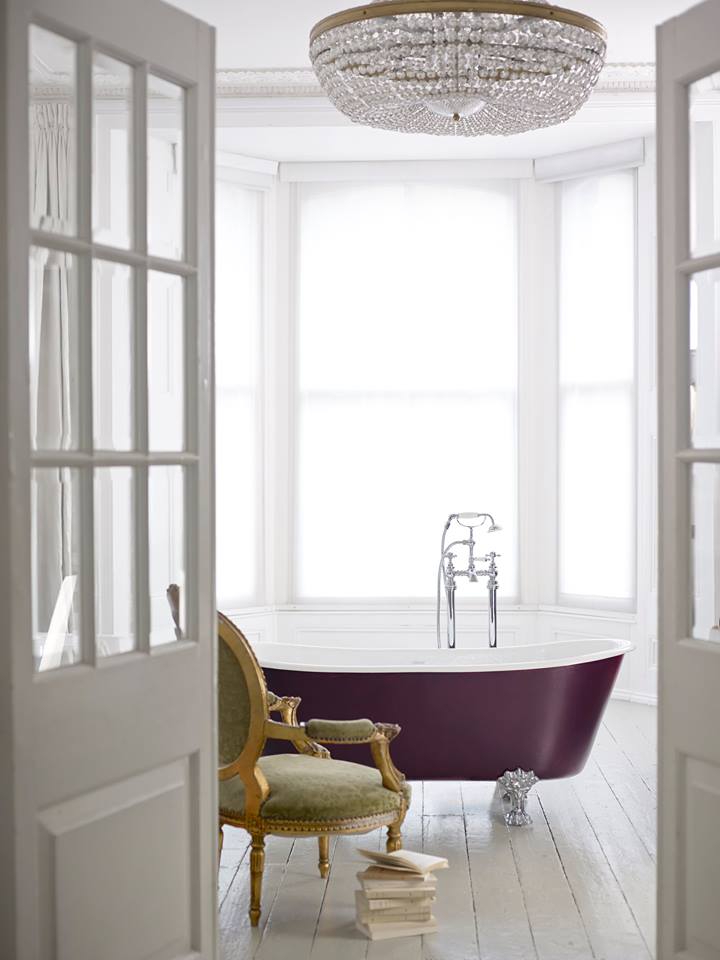 If our advice has inspired you to give your bathroom a new splash of colour, you can find more design ideas and interiors tips on Facebook, Twitter, Instagram and Pinterest. Alternatively, why not give our Picture Editor a try to see how distinctive your own bathroom could be with a little bit of colour change.