Here at Heritage Bathrooms, we love seeing how our customers use our products to create distinctively individual designs in their own homes. And after our gorgeous Hylton bath was featured on George Clarke's Amazing Spaces tonight, Charlotte Thomson, the owner, renovator and designer of #loowithaview reveals how the breath-taking project came to be – with a little help from our stunning product range.
"I've always had a keen interest in property, and have always loved renovating buildings to their former glory. I actually bought my first property back in 2008 – which was a rundown tin mining cottage in Portreath in Cornwall which I renovated and then sold on. It all started from there really!
"Even whilst I was working I still loved the idea of renovating houses – and once I met my fiancé Joey, we both realised we had a shared love of property and in particular restoration, so we joined forces to start our own property and holiday rental business in Portsmouth and Cornwall.
"The #loowithaview was definitely our biggest and bravest renovation, but it was actually Joey who spotted it and instantly loved the thought of what it could become. After a few drawings on paper napkins though, I was there with him, picturing what it could be. We both just had this feeling that we'd stumbled upon something amazing and couldn't wait to get started and make all of our ideas a reality.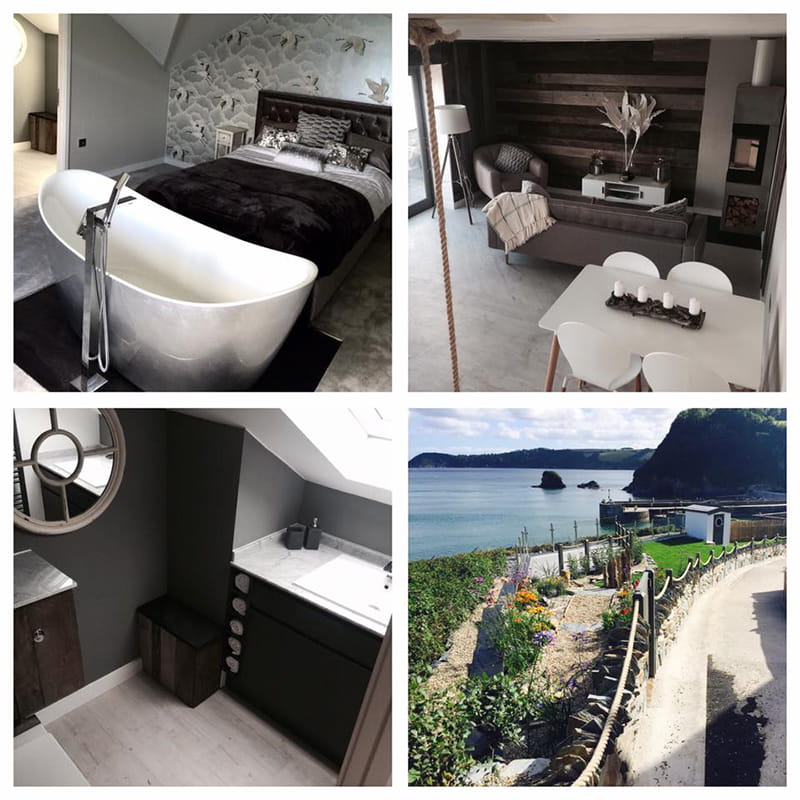 "When it came to design, due to the location, we knew had to go with a coastal theme - but we didn't want the cliché wooden boats and decorative seagulls, so we put a bit more thought into things. For example, we've purchased antique portholes and restored them, incorporated old rope and fitted antique wooden cladding to the walls for a more authentic feel. We've really gone to town with the little details as we truly believe that they can transform an average renovation into something really special.
"For the more specialist items such as the bath, the bed and the kitchen, we knew what we had in mind, and we really wanted the spaces to feel coastal, luxurious, boutique and distinctive. As soon as I saw the Hylton bath from Heritage I was in love - I just knew the symmetry and metallic finish would complement the lighting and sea view perfectly, and it was ideal for the wow-factor we were hoping to create. I also loved the imagery of Heritage, the classy way the website was laid out, the detail in the information given - not to mention the amazing customer service I received from Victorian Bathrooms 4U which recommended them. It was a no brainer!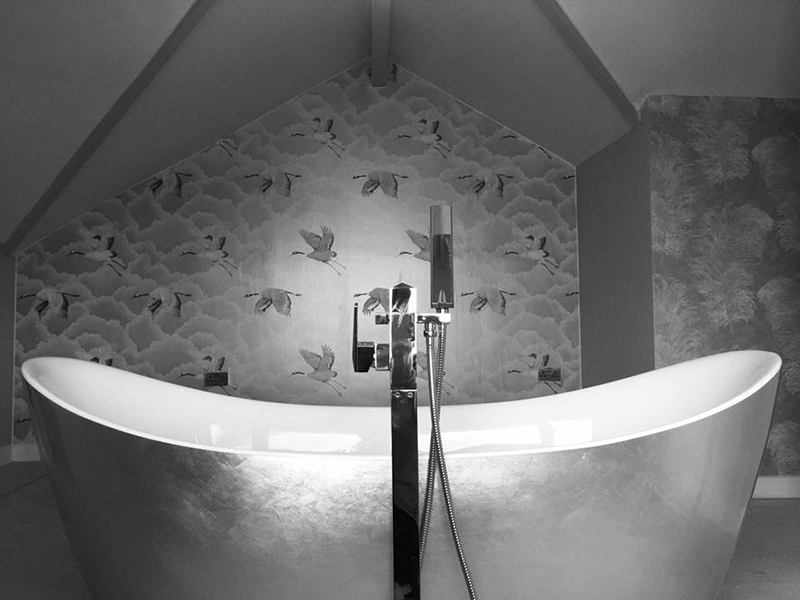 "Thanks to the help of some other great brands along the way too, there isn't anything I've had to compromise on, so the house is glowing with the highest quality furnishing and fittings, and we're so proud of it.
"The response we have had from the press and public so far has been so overwhelming, and we're really excited that people can now finally see the project take shape from the beginning of our journey right through to the end.
"If you missed us on George Clarke's Amazing Spaces, you can catch up here – and if you're inspired by our property, check out Heritage's Pinterest board all about the design!"