Victoria
Taking the Royal Albert Hall as its muse, our Victoria bathroom suite references the distinctive ellipses and smart lines of the building's 1870s splendour.
With its pretty vintage detailing and a console basin as its centerpiece, this Victorian style bathroom evokes the opulence and romance of a boutique Parisian bathroom.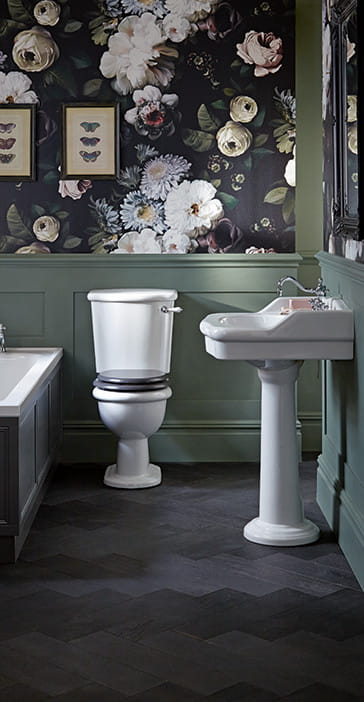 VICTORIA BASINS
To add on-trend French opulence to your new Victorian bathroom, choose from our beautiful single or double console basins, or our sculpted regular basin with either the standard pedestal or console legs for a more distinctive look.
View Victoria Basins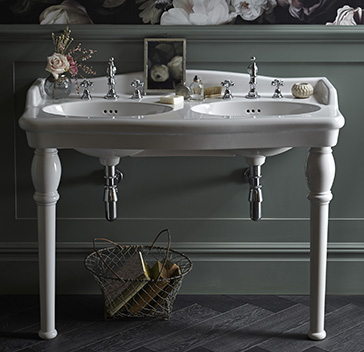 The Victoria Double Console Basin features an iconic, opulent design with an heirloom-like quality and plenty of surface space to showcase your favourite flowers or trinkets
Victoria WCs
The Victoria WC range includes a standard Close Coupled WC. For a boutique upgrade with a vintage feel, choose the High Level WC with ornate brackets and a traditional porcelain pull chain.
View Victoria WCs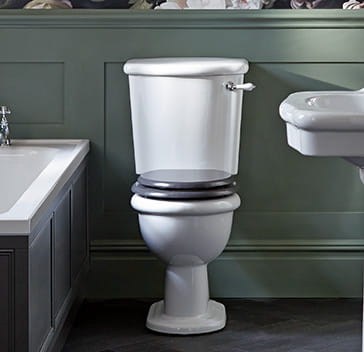 Be bold with your bathroom suite by mixing Victoria's period styling with a stunning on-trend metallic freestanding bath, like our Hylton bath in a shimmering copper finish.
Room to spare
Statement Baths
Add even more glamour to your bathroom with an elegant freestanding bath. Our magnificent Hylton bath, shown here in copper, creates the perfect centrepiece for your boutique retreat.
VIEW ALL BATHS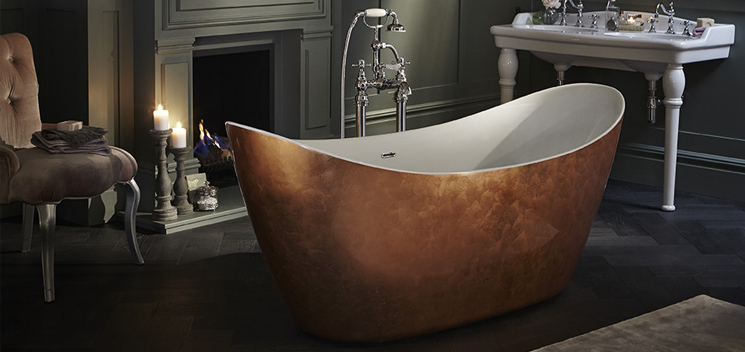 Smaller space
FITTED BATH
Like all our baths, a super deep Victoria fitted bath is a luxurious but more space-efficient option for smaller bathrooms.
VIEW VICTORIA FITTED BATH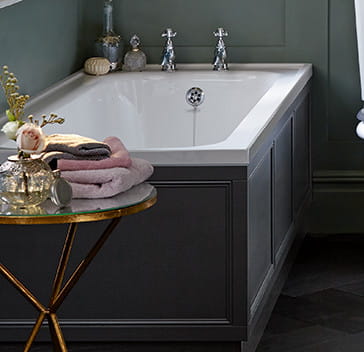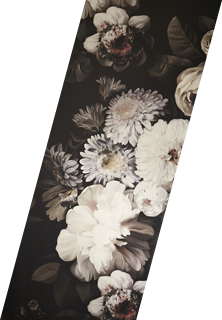 Victoria is a sensuous bathroom suite that exudes romantic opulence and deserves to be showcased with equally sumptuous décor. We've styled our Victoria bathroom with a show-stopping Hylton freestanding acrylic bath in copper and a Bayswater ornate mirror.
Painterly wallpaper from Ellie Cashman and a lavish chandelier create a bathroom with a high-end boutique feel. Add your own personal touches with flowers, accessories, candles and trinkets.
Pair Victoria with
Hartlebury Taps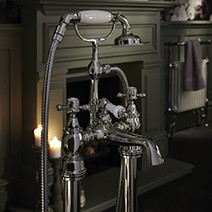 For classic rounded cross handles in glistening chrome or vintage gold, choose from our range of Hartlebury bathroom taps which further echo the opulence of the Victorian era.
VIEW HARTLEBURY TAPS