Granley Deco
To help you create an art deco bathroom, the Granley Deco collection combines artistic impositions of the 1930s with bold, angular stying. This beautiful bathroom suite reflects period décor with distinctive charm that's completely individual and unique.
Art Deco is shorthand for bathroom chic. From the classic proportions of the pedestal to the fluted base of the pan, this art deco bathroom suite fuses seemingly simple styling with striking lines to create true architectural impact. The Granley Deco collection has been created with bold, angular styling combined with art deco inspiration for a bathroom suite that suits almost any space.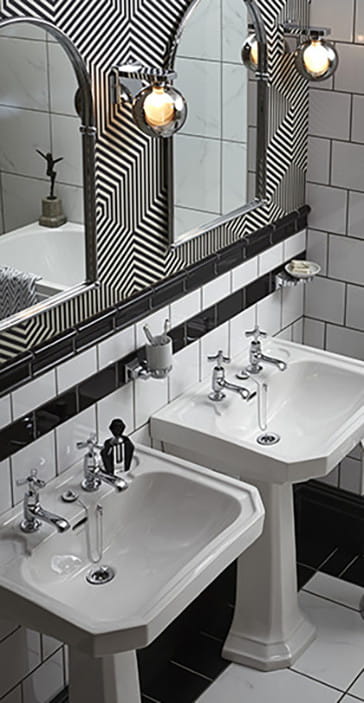 GRANLEY DECO BASINS
The Granley Deco Bathroom Basin is elegant, practical, and full of style. Browse our range of art deco bathroom basins to add a splash of elegance to your bathroom.
View Granley Deco basins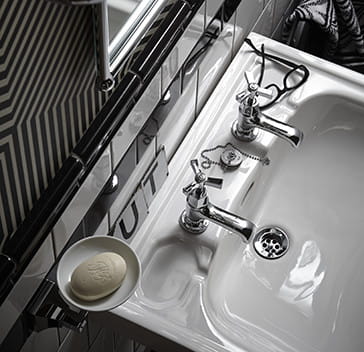 Continue the Art Deco bathroom theme with brassware from our Gracechurch or Hemsby collections.
GRANLEY DECO WC's
The Granley Cistern adds comfort, opulence and confident style to your bathroom suite.
VIEW GRANLEY DECO WC's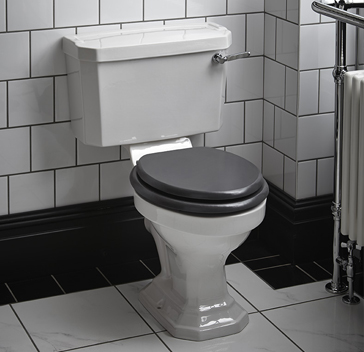 Complete your Art Deco inspired bathroom with a beautifully styled Granley Deco fitted bath or the stylish Rosedene freestanding bath.
Room to spare
STATEMENT BATH
For added glamour in your art deco bathroom suite why not combine your Granley Deco suite with a showpiece metallic effect freestanding bath such as Lyddington.
View metallic effect freestanding baths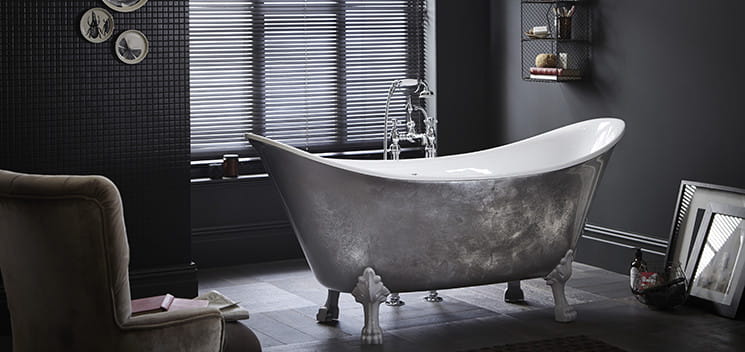 Smaller space
FITTED BATH
For slightly smaller spaces choose the fabulous fitted Granley Deco bath.


View Granley Deco fitted bath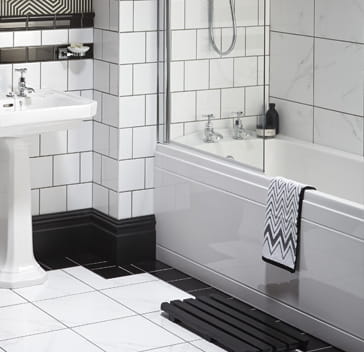 HOW WE STYLED GRANLEY DECO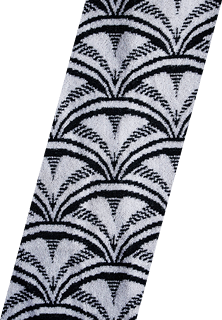 Capped tiles and a strong monochrome colour scheme pay homage to period décor and complement Granley Deco's angular lines. Create your art deco bathroom suite with geometric shapes and linear decoration, capturing the essence of the 1930s within your interior design.
We've styled ours with twin Standard Basins, a Close Coupled WC with a Black WC Seat and statement wallpaper from Cole & Son.
Pair Granley Deco with
Gracechurch Taps