Bring that festive feel into the bathroom
Add a festive feel to your bathroom... to browse through our range in full order our brochure now.
Dress it up with foliage
We love the trend for bringing the outside in, and giving a bathroom a sense of life and freshness.
For a feeling of rustic charm, why not take some time to forage with the family and create your own holly or ivy wreaths? The earthy colours and seasonal scents are perfect in all areas of the home, but especially lovely when draped around photo frames and mirrors, or when used to frame a large bathroom window.
VIEW OUR CAST IRON BATHS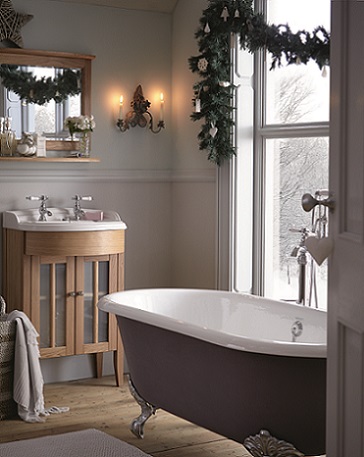 Take a moment and enjoy a comforting soak with one of our beautiful cast iron baths...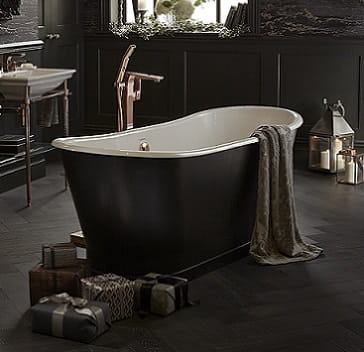 Work with a winter palette
If you need a room to go from drab to fab, we recommend going for a twist on the classic gold trend this Christmas. Ensuring your design will have longevity and be on trend long into the new year, consider updating your brassware with a rose gold hue instead and teaming with a rich brown and charcoal palette.
VIEW OUR ROSE GOLD COLLECTION
Use a bold winter palette to create an indulgent en-suite for your party guests...
Shine in metallic for a festive feel
For a truly luxe Christmas statement, our range of copper, gold and stainless steel effect freestanding baths is all you will need for a sparkling season.
Perfect for wrapping up extra warm this winter, our bathtubs are created from industry approved acrylic, which retain the heat 60% more effectively compared to traditional bathtubs. Plus the warm, opulent tones of copper and gold will add to that cosy feel, making these tubs the star of the show this Christmas.
VIEW OUR METALLIC EFFECT BATHS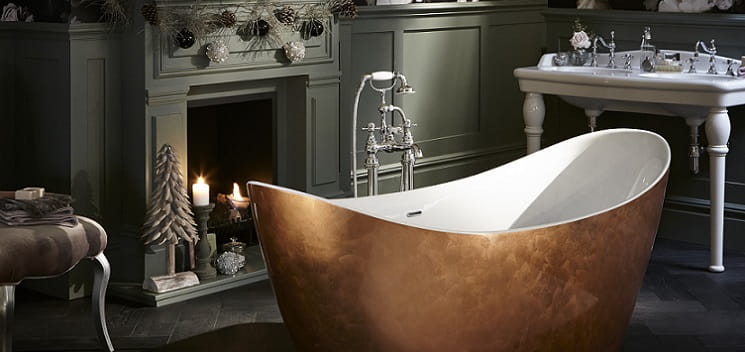 Get the look
Nothing captures the festive feel quite like a roaring open fire. If you're lucky enough to have one in the bathroom of your period property, be sure to make the most of the feature by adding some festive touches like decorative driftwood ornaments and pinecone garland – perfect for paying homage to the hygge trend too.
And there's still time to put some sparkle into your bathroom before the holidays, order your FREE brochure now...
Request a brochure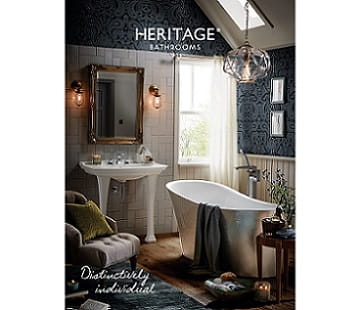 Don't forget, to complete your bathroom transformation from functional to fabulously festive, you could also bring in a cosy upholstered chair by the fireplace providing the perfect place to pamper at this busy time of year.