HIDCOTE
750mm End Bath Panel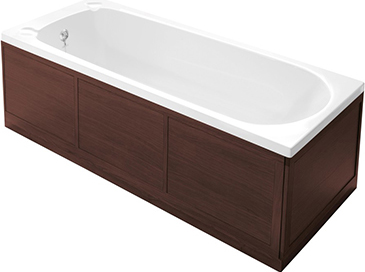 Please choose your options
Finish
Size
£129.17

RRP
Code:
FHW67
Please note the price displayed is only a guide, our showrooms operate individual pricing structures. For an accurate quote please contact a showroom.
PRODUCT INFORMATION PDF
Add To Wishlist
Product Dimensions and General Information
Guarantee: 5 years
Additional Information: Walnut options match Heritage style furniture and all other options match Classic style furniture.
Useful Downloads
Specifiers - Login for technical download