With the mercury starting to dip and the nights drawing in, there's no better time to start thinking about transforming your bathroom into a cosy and relaxing haven. Along with embracing a warmer colour scheme, bringing out the fluffy robes and opting for autumnal scented candles, changing up your lighting is a fabulous way to create a warm and inviting atmosphere too.
So as the clocks go back, we've put together our top three lighting tips to make sure that even during the dark, colder months, your bathroom design still shines bright.
Firstly, introducing lighting on a dimmer system is the perfect solution to take you from bright invigorating showers in the morning, to spa-like calming baths in the evening for a truly multi-functional bathroom experience, demonstrated by our Blenheim bathroom collection. Replicating soft mood lighting too, without the hassle of lighting hundreds of candles, these type of lights will bring a new romantic dynamic to your bathroom, transforming your functional space into a retreat at the push of a button.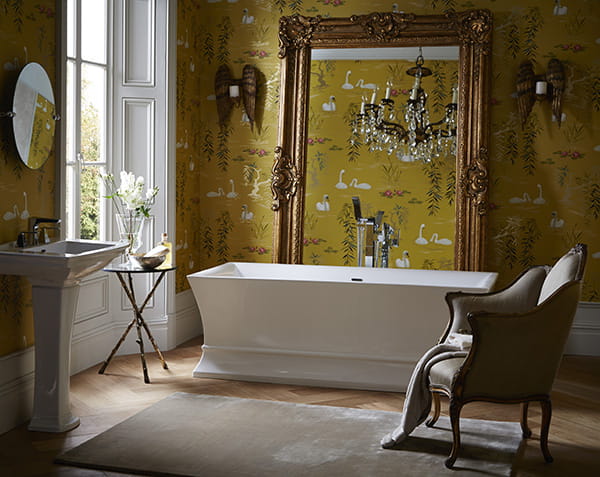 To create a vintage vibe within your bathroom, we love decorative candles, antique-inspired lanterns and ornate chandeliers for a look reminiscent of a grand country pile. If you opt for more traditional lighting like this, which can be more dim than bright modern fittings, be sure to incorporate a large mirror to reflect light back into the room and create a sense of space and openness.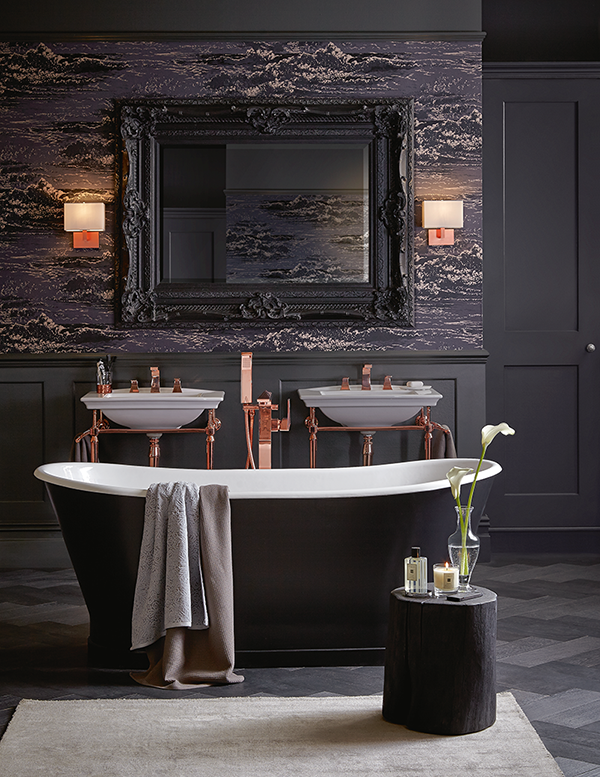 Finally, within bathrooms with low ceilings and limited natural light, wall-mounted up-lights are a great way to diffuse a streak of light up the wall and to create a sense of height. If spotlights create too much of a modern finish, look for electric sconses which will create a more period inspired look, without the compromise on output. We recommend positioning these on either side of a mirror within the basin area to increase functionality and to also create a vanity zone – perfect for ladies applying make-up or for gentlemen indulging in a luxury wet shave.
If you've found our lighting blog illuminating, visit our new board on Pinterest for some more looks we love, and don't forget to follow us on Twitter and Facebook too!