About Us
Heritage Bathrooms is an international company working with partners in over 25 countries worldwide, from the tip of Scandinavia to Australia.
Our membership of Masco Corporation, one of the world's largest home improvement companies, gives us the resources and global reach to deliver the great products and service to customers who appreciate quality, value and British design flair. International customers are supported by a dedicated team led Sales Director, Guillaume Lenevue and Sales Manager, Aneta Duchnowska. If you're an international company interested in working with Heritage Bathrooms, please contact Gareth or Aneta.
Guillaume Leneveu
International Sales Director
+44 (0)7966 971422
Based in the Netherlands, Guillaume has a wealth of experience in international sales in a variety of different industries. Guillaume is currently focused on developing new markets and building mutually profitable relationships throughout Western Europe.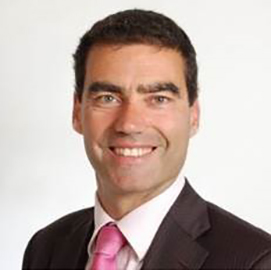 Aneta Duchnowska
International Sales Manager - Eastern Europe
+49 171 746 0025
Email Aneta
Aneta is focused on supporting our customers from Eastern Europe, Baltic States and Russia. Having worked for our sister company Hueppe for 18 years, of which she will continue her role as Sales Manager in Eastern Europe and Russia, Aneta has substantial experience in building up successful business within this region.